After 50 years, we finally get to meet Dolly's "long drink of water"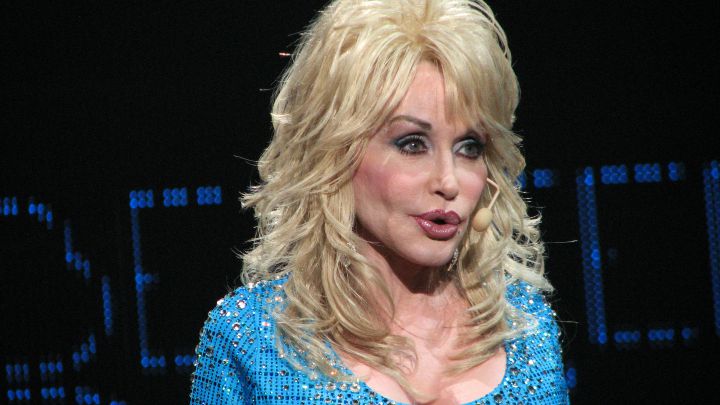 Dolly Parton will happily tell anyone who listens about the time a woman with "flaming locks of auburn hair" tried to steal the love of her life, her husband of 50 years, Carl Dean.
The incident inspired one of Dolly's most enduring songs, Jolene, and the singer has been recounting the tale ever since.
But for legions of Dolly fans, the man she once described as a "long drink of water" has been no more than an anecdote, someone Ms Parton clearly adores and who has seen her through her darkest hours, but someone who prefers life out of the spotlight.
After 50 years of marriage, the elusive Carl Dean is set to join his wife on stage next May at a party to … http://t.co/XNxmoIOBao

— cousu main (@cousu_main) September 7, 2015
Ad. Article continues below.
However last week, Dolly's goddaughter Miley Cyrus (daughter of Billy Ray) announced that Carl will join the Queen of Country on stage during a lavish concert to mark their golden wedding anniversary.
The couple will renew their wedding vows at the celebrations, which will take place on a makeshift stage at Willow Lake Plantation, their 24-hectare ranch in Tennessee, next May.
Mr Dolly Parton will not be singing, but will stand alongside his wife – something he has avoided throughout her entire career.
The Times reports that barely 20 photographs have been published of Dolly with Carl, who runs a road repair company.
The couple met just days after Dolly arrived in Nashville, ready to make her break, and two years later the tiny singer "(1.52m) tall in her heels" — and the 1.8m-tall Dean were married.
Ad. Article continues below.
Having survived the attack by temptress bank clerk Jolene, the couple has been tight ever since.
Dolly, who recently hinted at an appearance on Grace and Frankie, says, "When I am on stage, I am Dolly Parton — and the faker I look, with the hair and the double Ds and all, the more real I am, the more true to my roots.
"But when I am at home, cleaning out the fish Carl has caught or still putting on the laundry, I am Dolly Dean."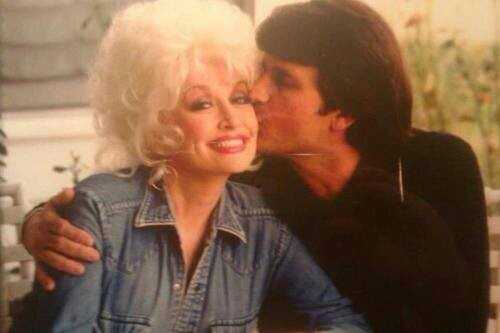 Carl has attended only one Parton performance, but anonymously visits her Dollywood theme park to check on the business.
Ad. Article continues below.
"He is not musical — but he is kind, funny and romantic. His poems are lovely and heartfelt. And that kind of stuff keeps us happy over the years — two old goats together," says Dolly.
Carl has never been interviewed, so we can't help wonder what brought about the change of heart. Maybe, after 50 years of being badgered by his diminutive, talented and shrewd wife, he simple gave in!
Don't you just love the story of Dolly and her man? Are you just a little bit curious to learn more about Carl Dean?