Breaking: Actress Zsa Zsa Gabor dies aged 99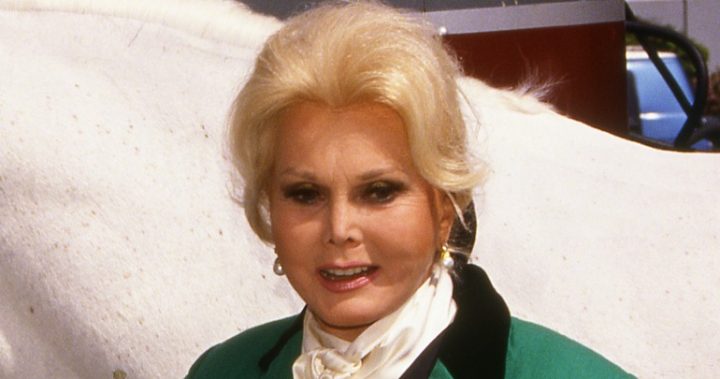 We've received very sad news – ZSA Zsa Gabor has passed away. She died just shy of 100 years old, reports TMZ. The legendary Hungarian actress suffered a heart attack and passed away after years of health troubles.
According to TMZ, Gabor died on Sunday after suffering a heart attack. She was rushed to the hospital where she was pronounced dead.
Her husband Frederic Prinz Von Anhalt held birthday parties for Gabor the last few years, but she was so sick visitors were not allowed in her bedroom, TMZ is reporting.
Zsa Zsa and her sister Eva were socialites in Beverly Hills for decades.
Ad. Article continues below.
Just this past February, she was rushed to the hospital after having trouble breathing. And in 2002, she was partially paralysed after a terrible car accident, and she later suffered a stroke in 2005. In 2010, she broke her hip and suffered a concussion, and a year later she had her right leg amputated due to an infection, reports FOX News.
Ad. Article continues below.
Zsa Zsa began her stage career in Vienna and was crowned Miss Hungary in 1936. She emigrated to the United States in 1941 and became a sought-after actress with "European flair and style," with a personality that "exuded charm and grace."
Her first film role was a supporting role in Lovely to Look At. She later acted in We're Not Married! and played one of her few leading roles in Moulin Rouge (1952), directed by John Huston, who described her as a "creditable" actress. Outside of her acting career, Gabor was best known for having nine husbands, including hotel magnate Conrad Hilton and actor George Sanders.
She once stated, "Men have always liked me and I have always liked men. But I like a mannish man, a man who knows how to talk to and treat a woman – not just a man with muscles."
Here is a video of Zsa Zsa when she went on Phil Donahue's show in 1991…
Ad. Article continues below.
Rest in peace, Zsa Zsa. You will always be remembered.
Do you have any messages for Zsa Zsa's family?