Actor goes to town on rude audience member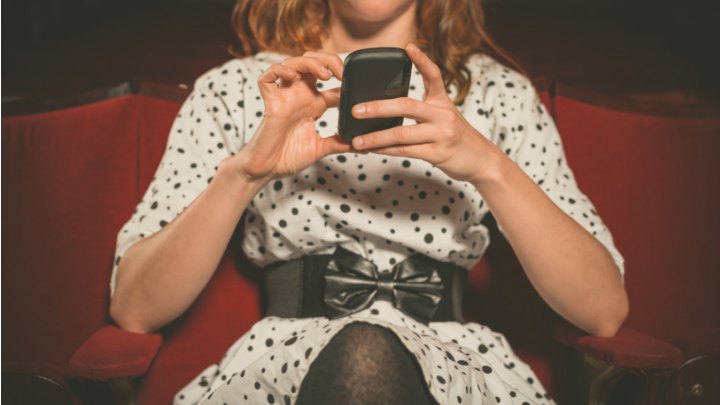 Hands up who's heard the announcement before a theatre production about not taking photos and turning off your mobile phone? And what do you do – you heed it, right?
Well one theatre-goer will be feeling pretty ashamed today after an actor stopped the performance and snatched a phone from their hands during a major Broadway show.
Patti LuPone is a multi-award winning Broadway performer, best know for her roles in stage musicals. But she says this latest incident makes her reconsider her future as a theatre performer.
The 66-year-old actor released a statement just hours after confiscating the phone from an audience member who found his messages more interesting than her performance in Show for Days. 
Ad. Article continues below.
"We work hard on stage to create a world that is being totally destroyed by a few, rude, self-absorbed and inconsiderate audience members who are controlled by their phones. They cannot put them down. When a phone goes off or when a LED screen can be seen in the dark it ruins the experience for everyone else — the majority of the audience at that performance and the actors on stage. I am so defeated by this issue that I seriously question whether I want to work on stage anymore", she said.
"Now I'm putting battle gear on over my costume to marshal the audience as well as perform".
This is not the first time the Broadway legend has taken umbrage to mobile phones being used during her performers.
Ms LuPone famously stopped performing mid-song to yell at an audience-member who was taking her picture.
"Stop taking pictures right now," she shouted, getting cheers from the audience.
"You heard the announcement, who do you think you are? Get them out!"
Do you think Ms LuPone is justified in her attacks on theatre-goers who breach the rules on phones, or is she being a diva?