Aaay! Here's how "The Fonz" gave back to his fans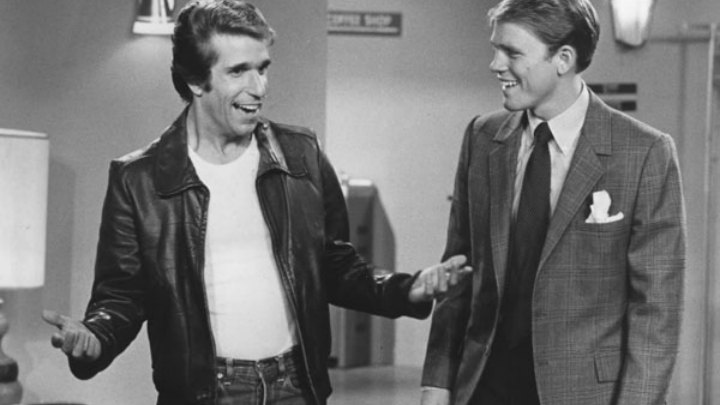 Remember "the Fonz"? Henry Winkler's loveable character in the hit sitcom Happy Days was one of the show's favourites but he was originally intended as a minor character. Due to his enormous popularity, however, Arthur Herbert Fonzarelli was written into every episode and Winkler played his iconic alter ego for 10 years.
In the early days, Mr Winkler found himself with some spare time on his hands, plus a heap of fan mail.
Speaking with Oprah Winfrey for her Where Are They Now series, the 69-year-old actor says he sometimes had only one day of shooting per week – as you'll remember, The Fonz had a habit of breezing in and out of the Cunningham's house whenever he fancied.
In an effort to keep himself busy, Mr Winkler asked for his fan mail to be delivered directly to his West Hollywood home.
"I read all of the fan mail," Winkler told Oprah. "There were some letters that were just incredibly heartfelt, from every age".
Ad. Article continues below.
So The Fonz decided to reply personally to the letters than moved him so much, sometimes taking it a step further.
"I would call those people if they left their phone number," he said in the interview. "And then I would spend 20 minutes going, 'No, no, no, it's really me!'"
The sweet way "The Fonz" responded to fan mail in the '70s http://t.co/OlvKiE1EVb pic.twitter.com/4D83cy7EGP

— HuffPostOWN (@HuffPostOWN) June 22, 2015
After a while, Mr Winkler realised more fans questioned his authenticity than believed it was him, so he stopped calling. "But [when] I did call, I said, 'I just want to say I loved your letter.'" We love this story because it reminds us of a time when famous people didn't have Twitter or nose jobs. And of course, we love it because it's The Fonz.
In an earlier interview with Oprah Winfrey in 2006, Henry Winkler said Fonzie was the most popular character he ever played.
Ad. Article continues below.
"People expect me to be this guy who can walk into a dark room, snap my fingers, and turn on the lights. Or they want me to pound my fist on the hood of a car, and start the engine. I can't do it. I've tried! I think the silliest request I ever got was when somebody asked me to quiet the animals in a zoo.
"The Fonz was everybody I wasn't. He was everybody I wanted to be".
Tell us, what would you say if you had Fonzie on the line?