A very unique Johnny Cash cover...you won't believe how they did it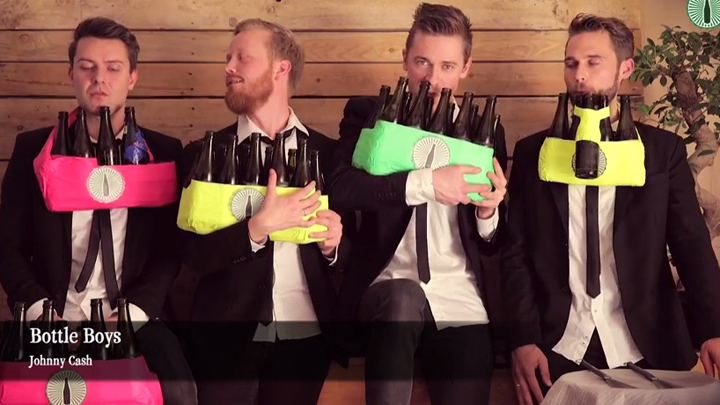 In 1968, Johnny Cash performed this song at Folsom Prison before an audience of inmates. Apparently the crowd jumped up and didn't sit down again – the energy was incredible. The song "Folsom Prison Blues" went on to be a number one hit for Cash and it's still drawing the attention of the next generation.
In 2015, the Bottle Boys have covered the famous Cash tune but it is not quite what you would expect. The Bottle Boys used an alcoholic beverage – beer bottles – to get the perfect sound to this Cash classic. And though Cash regularly sang about liquor and loved his whiskey, we think he would have enjoyed this cover. It is truly a remarkable feat.
Tell us, do you think that Cash would have liked it? What do you think of this performance? Did it make you smile? It doesn't seem like an easy alternative to singing that's for sure! Have you ever used your empty bottles for something like this?
Have a listen to the Bottle Boys performance  below. Then, if you forgotten the original version, Cash's video is there for you watch as well.
Ad. Article continues below.
Have a listen to the original!
Ad. Article continues below.
Tell us, what do you think of the new cover? Which one do you prefer?