A new generation of Lampoons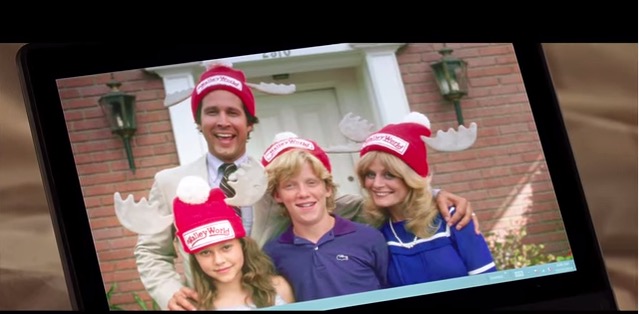 Did you love the dad-joke humour, sexual innuendo and cringe factor of the original National Lampoon's Vacation? If so, you'll probably love the latest instalment and will enjoy the film trailer below.
If, on the other hand, you found the Griswolds crass and the films full of cheap humour, you'd best avert your eyes because the 2015 version of Vacation is true to the form of the 80s classics.
This time round, it's grown-up Rusty dragging his family along on a recreation of the road trip of his youth, surprising his wife and kids with a trip to Walley World before it closes forever. Along the way the family swims in sewerage, the kids swear a lot and they meet Thor who has an enormous, ahem, hammer.
National Lampoons Vacation (1983), European Vacation (1985) and Christmas Vacation (1989) were watched so much in my house the tape stretched and, while most of the humour was lost on the youngest members of the family, the term "Griswolds" stuck and was used every time we went in the car. Fortunately, our holidays were never quite as exciting as the fictional Griswolds'.
Chevy Chase does make an appearance in Vacation but it's up to Ed Helm as Rusty to fumble his way through the family holiday. Will it live up the original? How could anyone beat Chevy Chase?
Ad. Article continues below.
Were you a fan of the original National Lampoon's films? Will you catch this sequel?