A medieval tale of pageantry, deceit and unexpected passion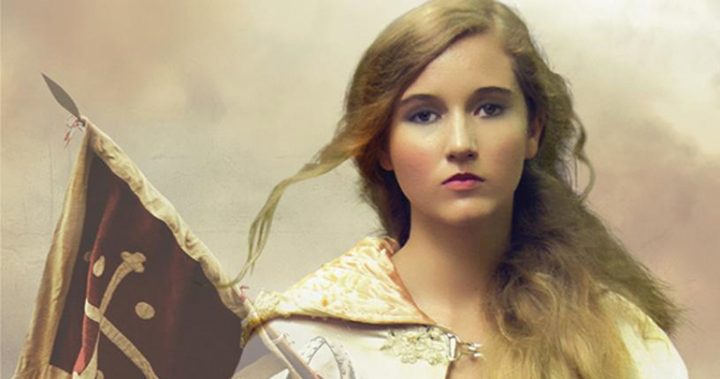 Troubadour by Isolde Martyn was a delightful surprise; a medieval tale of royal pageantry, unwitting deceit and unexpected passion arising between a man of noble heritage and a lowly servant girl thrust into an aristocratic lady's persona and costly raiment.
Medieval times have always held my fascination and Ken Follett's masterpiece Pillars of the Earth has always been a favourite. Well, I can honestly say this one is up there with it in both intricately descriptive prose and compelling atmosphere.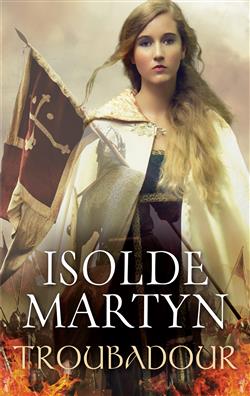 Troubadour is a tale about a French Vicomte and the young woman who bewitches him with her beauty while on a pilgrimage to England. Richart is Lord of Mirascon, a fiefdom on the coast of Southern France during the 1200s, while Adela is the English Queen's hair-braider who has also caught the lecherous eye of her husband, King John Plantagenet. 
After a fumbled attempt at rape which she thankfully manages to evade, Adela flees the English monarch's castle and finds herself in Bordeaux on the coastline of Southern France. To all intents and purposes, King John believes this slippery wench has been torn to pieces by the dogs he set on her when she fled. He has no idea she managed to escape their sharp teeth only to become a stowaway on a ship about to sail across the English Channel.
Ad. Article continues below.
A chance meeting with Richart's intended though, as yet, sight-unseen fiancée, Lady Alys — who shares a distinct likeness to the young absconder — and an attack by a group of marauders which wipes out the entire retinue on their way to Richart's castle for the wedding to take place, sees Adela unwittingly elevated to the title of Lady Alys, soon to be Vicomtesse de Mirascon.
A game of cat and mouse ensues when the Vicomte starts to believe the dead servant girl has come back to haunt him, though any mistrust or confusion soon turns into irresistible attraction.
Treachery and skullduggery abound when jealousies and wounded pride come to the fore and, on the eve of her wedding, Adela/Alys finds herself in the direst of circumstances. Not much later, the man she loves faces a similar fate — betrayed by those he once trusted.
This is a well-written story, abounding with the richness and pageantry of those fascinating times. I can highly recommend it as a worthy read for lovers of chivalry, hard-fought-for romantic liaisons and a myriad amount of treachery and deceit peppering so many of its pages.
Isolde Martyn has penned one of those novels you just know you'll want to read again — to be taken back to these dark times and be able to seek out those little nuggets, either simply overlooked or cleverly concealed with the first reading.
Ad. Article continues below.
Because of the era, the writing is medieval in both flavour and speech. Thankfully, the author has added a glossary of terms at the back of the book which helps in interpreting some of the unfamiliar words and terms. Another welcome addition is a Cast of Characters List in the order of appearance before starting the story. This is a wonderful aid to help with identifying the early 13th Century unfamiliar monikers given to folk during those times.
The descriptions throughout this wonderful tome are vivid and rich, however, the author's final few chapters outdo all those that came before. Every line oozes with atmosphere and dramatic tempo, sucking readers back through the ages to want to stand side-by-side with Alyse and Richart and champion their noble stand against the evil usurpers masquerading in priestly garb and royal robes.
Troubadour is a stunning portrayal of life in those harsh times. It's one of those treasures that has taken up residence on my bookshelves to delve into again when my soul craves another visit to what life was like back in the Dark Ages.
Troubadour by Isolde Martyn (published by Harlequin) is available now from Dymocks. Click here to learn more.