A magical performance that anyone who enjoys music and culture will love!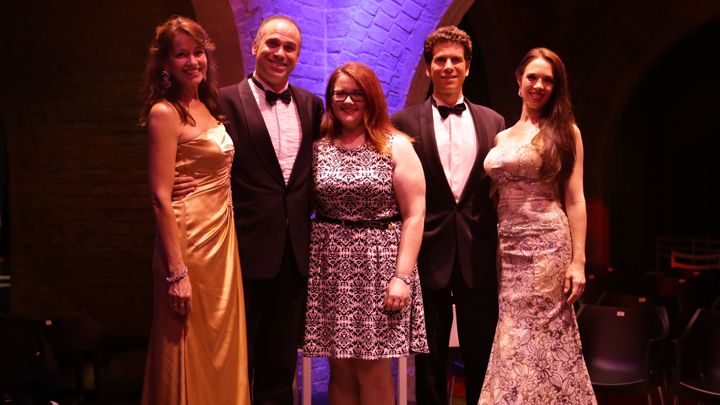 Last week, Starts at 60 were lucky to send two community reviewers to see one of the most unique arts experiences that Australia has to offer – Our show reviewers went to the Underground Opera's Carols in the Reservoir. They told us that the experience was incredible and was "an evening of great atmosphere, style and class!"
So here's everything you need to know about the Underground Opera and the Carols in the Reservoir so you can make sure you get to see it, or better yet, treat yourselves and friends and family to a night there as a Christmas get together.
These events are held in the Spring Hill Reservoir just minutes away from the heart of Brisbane city. This restored venue has incredible acoustics, so visiting the Underground Opera is an experience that truly delights the senses. The Carols in the Reservoir is an amazing performance; it is like being told the story of Christmas through Opera. There would be one performance, and then we would be treated to commentary about that song and Christmas in that era – it gave the most interesting insights to that item.
We were able to travel right through from the fourth century to modern day with Christmas carols from every era. It felt so intimate being so close to the performers, and the acoustics and the sound brought us even closer! It wasn't very 'heavy' opera so it was easy to listen to and delightful entertainment.
It was a most magical unusual setting; it was so unique being in such an old iconic building in Brisbane. It felt incredibly intimate to be so close to the performers as they performed in the round, rotating to face each side of the stage so that everyone got a good view during the carols. The lighting added to the special atmosphere. I am no regular opera buff and can hardly sing a note myself, but I really enjoyed this performance. It was fast-paced with each performer presenting a carol then coming together occasionally to perform as a group providing great variety.
Ad. Article continues below.
This is a beautiful experience and it is one that I thoroughly enjoyed. If you want to try something different, then this is definitely something to experience for yourself.
To find out more about Underground Opera or to purchase tickets, click here.