A glimpse at Nicole Kidman's cover shot that everyone's talking about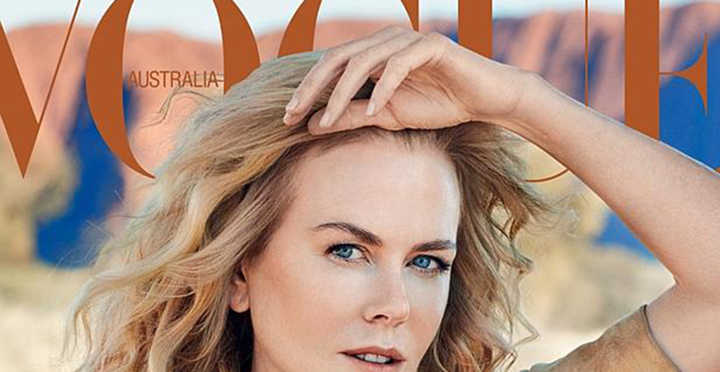 I'm not sure what it is about Nicole Kidman, but everyone on the Internet seems to love looking at her pictures, yet no one ever seems to say anything nice about them even though the 48 year old shows no wrinkles in her more mature beauty, or perhaps because she doesn't. This month she was featured in the American issue of Vogue, and everyday social media borne critics panned her widely all over the web, saying her face looked frozen. Now, with just days to go before the release of her Australian Vogue cover which hits newsstands on August 11, we ask you to share your thoughts. Are Australia's over 60s more merciful than the Americans were to our star last month? What do you think of the recent US magazine cover below from July 2015, and the outback feature she has done with Vogue in Australia in August as a tribute to her upcoming film "Queen of the Desert".
The August feature includes a video on the website recorded with the star Northern NSW farmhouse, with her embracing 73 rather shotgun questions about her life.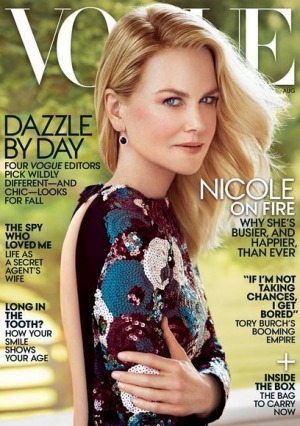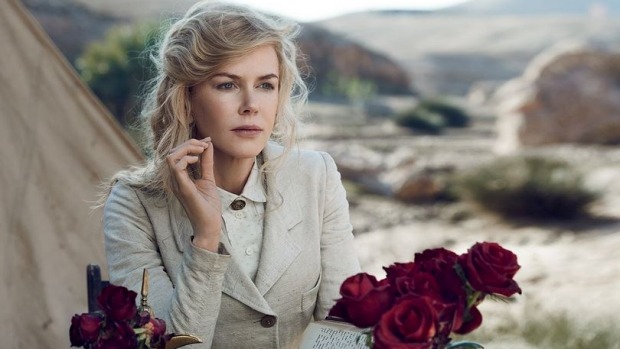 Ad. Article continues below.
Nice hat, Nicole. http://t.co/qJDOC7OJ68 via @newscomauHQ

— Kate Higgins (@MsKateHiggins) August 2, 2015
You aren't the only one who thinks Nicole Kidman's 'Vogue' cover looks a little weird: http://t.co/JXkVE0h9vQ pic.twitter.com/rFEqtNIfjZ

— Fashionista.com (@Fashionista_com) July 26, 2015