A body to be proud of: Helen Mirren shows us that 69 isn't too old to wear a swimsuit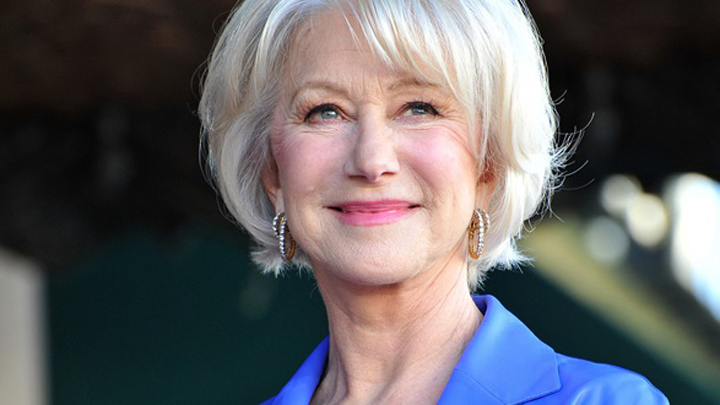 Who said you can't look great in a swimsuit over 60? Not Helen Mirren, that's for sure. She's giving women around the world body confidence and showing that all your curves, bumps and lumps are to be celebrated, not hidden away.
It looks like Helen has been relaxing as she takes a break from her hectic work schedule. She's just finished her Broadway show The Audience and has just had new movie Woman in Gold hit cinemas.
While we freeze here in Australia, we are deeply envious of these pictures of Helen lazing about on a boat off the coast of Italy.
She didn't have the most glamorous or expensive swimsuit but what she did have was a don't care attitude, and that's what we love. Helen Mirren has never been one to shy away from exactly who she is, and dress in what she feels comfortable.
After a day on the yacht, Helen covered up in a white kaftan and sun hat.
Ad. Article continues below.
It's no surprise that many are applauding Helen for her latest swimsuit pics – in 2011 she was voted "Body of the Year" by L.A. Fitness gym, according to People, thanks to that famous photo of her in the red bikini.
Take a look at the pics below and tell us, are you body confident? Do you think she looks great? 
Mirren looking as poised as ever http://t.co/hf0JyWMy9p pic.twitter.com/k0i2jYp4ew

— news.com.au (@newscomauHQ) July 16, 2015
Helen Mirren proudly displays enviable figure in skintight swimsuit after THAT red bikini http://t.co/bjCO5Rl3SJ pic.twitter.com/6Ie2tTjZQ0

— Daily Express (@Daily_Express) July 16, 2015

 
Ad. Article continues below.
Helen Mirren Enjoys Solo Beach Day In Lilac Swimsuit Daily … : http://t.co/rcZRaUwfbZ .,, pic.twitter.com/lmi9WFqdbA

— BINGBING Celeb (@BINGBINGCELEB) July 16, 2015