A blood-pumping new thriller from the author of 'Bones'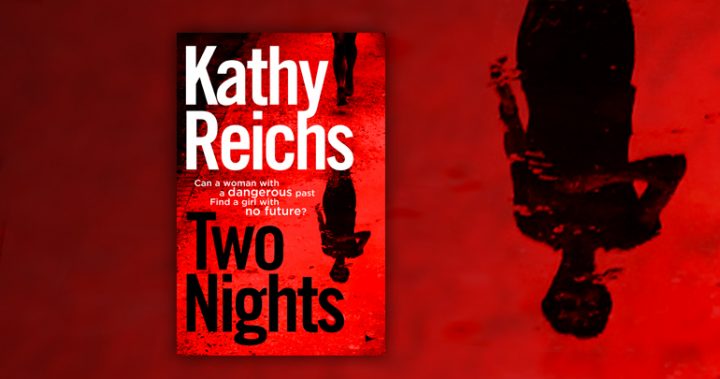 Kathy Reichs is the author of 18 New York Times bestselling novels and like the protagonist of her Temperance Brennan series, Reichs is a forensic anthropologist – one of fewer than 115 ever certified by the American Board of Forensic Anthropology.
A professor in the Department of Anthropology at the University of North Carolina at Charlotte, she is a former vice president of the American Academy of Forensic Sciences and serves on the National Police Services Advisory Council in Canada. Reichs's own life, as much as her novels, is the basis for the TV show Bones, one of the longest-running series in the history of the Fox network.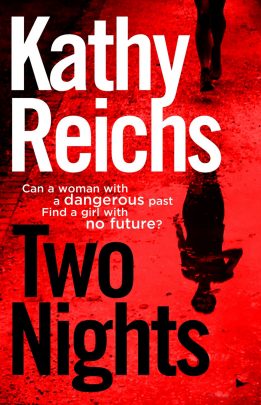 Sunday Night is the main character in this novel, Two Nights, and she is a complex and troubled woman with a large chip on her shoulder, apparently because of her past experiences which are only vaguely touched on here; as a result, I found her rather difficult to like. Sunnie is living on remote Goat Island and is approached by Perry Beaumonde (Beau) who raised her, to investigate a cold case which the police have been unable to resolve. Beau persuades Sunnie to meet with an elderly woman named Opaline Drucker.
As a former army trained specialist and ex-police officer, her killer instinct and credentials have been related to Opaline Drucker whose granddaughter, Stella Bright, has gone missing. Sunni is offered a large sum of money to hopefully find the girl alive. Stella Bright's mother and younger brother were killed when a bomb exploded, leaving her alive but missing.  Reluctantly Sunnie decides to take the case, as the thought of young Stella being held captive by a group of terrorists touches a nerve and she sets about tracking down any and all leads which the police can give her.
Ad. Article continues below.
Sunnie meets with Detective Capps from Chicago PD who fills her in on their investigation into the case which presumably was thorough but not resolved. Sunnie, with a few ideas of her own, starts to delve even further into the bombing. She places an advertisement in the paper, asking if anyone has information which may be relevant to this case to please contact her. This produces some sinister characters who try to kill her and realising she needs some assistance, her brother Gus is called in as back up and the two of them begin to put the pieces together.
As the story progresses we see Sunnie and Gus stake out suspects over a lengthy period which leads them to believe there is an impending terrorist attack. They narrow down the location of the proposed attack and with the help of the State Police and FBI begin to close in on the terrorists. Sunnie is also convinced that Stella is alive, but for what purpose is still a mystery.
This story is also told from the captive's perspective as she battles to keep her sanity in a dark and sinister place from which there seems to be no escape.
As far as I am concerned, this is an okay read, however, the characters failed to resonate with me. Perhaps with more background knowledge from earlier books in this series, more detail of the problems Sunnie had in her earlier life, I may have felt more of a connection.
Two Nights by Kathy Reichs is available now from Dymocks. Click here to learn more.