A beautiful day for Princess Charlotte's christening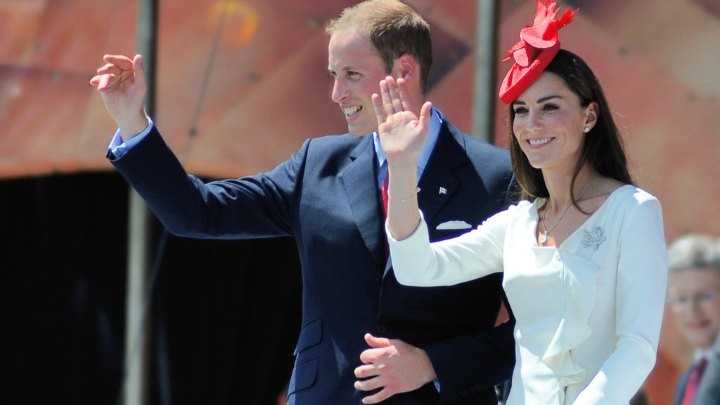 It was a Royal Family occasion never to be forgotten as the Duke and Duchess of Cambridge strolled to the St Mary Magdalene Church past thousands of well wishers for baby Charlotte's christening.
The ceremony was held at half past four in the afternoon and was followed by sandwiches and tea.
Kate looked so proud as she held Princess Charlotte, who was wearing the Honinton lace Christening robe worn by her brother George at his ceremony. And William was clearly proud of his beautiful family; this is the first time all four have been seen out together.
Ad. Article continues below.
Kate pushed the two-month-old princess in an-old-fashioned perambulator, wearing a simple, elegant Alexander McQueen dress.
George, who turns two on July 22, was a trooper, walking most of the way with Mum and Dad, and looking charming in his red shorts. He said hello to his grandma, the archbishop and the crowd.
Ad. Article continues below.
Princess Charlotte took it all in her stride, smiling and gurgling at her beautiful mum as they headed in to the private ceremony.
Charlotte's christening was a far less formal affair than her brother's. Parallels have already been made between the nine-week-old and her grandmother, Diana, whose name Charlotte carries. She was christened today in the same chapel as Lady Diana, and William purposefully held the ceremony close to his mother's birthday. She would have been 54 last week.
Ad. Article continues below.
Most notably, the public was allowed to converge near the chapel, meaning Princess Charlotte has already made her first step towards being a People's Princess.
Isn't she just gorgeous? Share your thoughts for Princess Charlotte on her christening day below.