68-year-old man sees his wife for the first time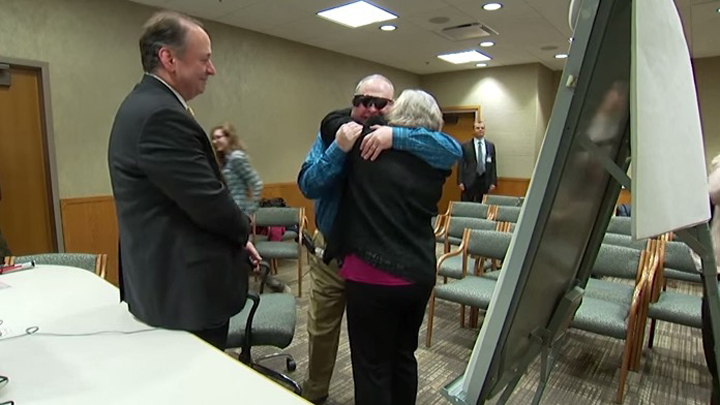 Imagine being married to someone for many years, but you haven't seen their face for years. No, Allen Zderad was not in a long distance relationship – he had an incurable eye disease that rendered him blind.
Ad. Article continues below.
For over 20 years 68-year-old Allen had vision problems, meaning he had never been able to see his wife until the other day.
His vision was restored thanks to a bionic eye impact at the Mayo Clinic in Minnesota. According to the Mayo Clinic, "The former 3M employee from the Twin Cities turned out to be the ideal patient for the first clinical trial in Minnesota involving a bionic eye implant that sends light wave signals to the optic nerve, bypassing the damaged retina".
Allen had a tiny wafer-like chip embedded in his right eye with wires attached in a surgical procedure in January, then two weeks later, the rest of the prosthetic device set in glasses was activated.
He can now see objects and human forms, and hopes to see finer details one day too but for now, he is just happy that he can see his family.
Watch as he see his wife for the first time in over 10 years: