63-year-old action star looks gaunt and frail in New York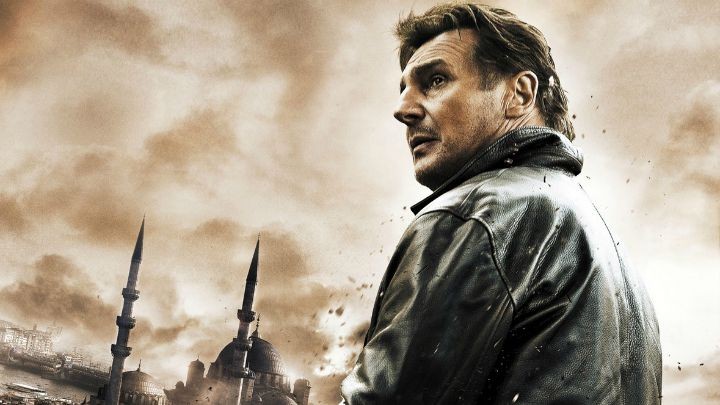 Irish actor Liam Neeson has been photographed on the streets of New York last week looking a shadow of his typical self. The action-movie star appeared to have lost weight and condition, with sunken cheekbones and wispy grey hair tucked under a cap.
Mr Neeson stars as CIA operative Bryan Mills in the Taken series of movies, he has also played Zeus in the film Clash of the Titans.
However, as these pictures show, he looks more gaunt and frail than like the Greek god of gods.
Liam Neeson cuts a gaunt figure as he takes a stroll in NYC http://t.co/HFiPWyqKXI pic.twitter.com/Xqmf92fiTb

— Daily Mail Celebrity (@DailyMailCeleb) July 27, 2015
Ad. Article continues below.
What happened to Liam Neeson? This is so sad:( #iwillfindyouandiwillhugyou pic.twitter.com/AbtSTTVISx

— Lana Del Slay (@autumn_co1) July 27, 2015
Alarmingly, pictures taken just a few weeks ago show Mr Neeson looking more like himself as he visited Ronald McDonald House.
The 63-year old Irish actor could be preparing for a new role but, if that's the case, he's keeping quiet about it. He recently told the Guardian that he would be retiring from action roles in the near future. "Maybe two more years – if God spares me, and I'm healthy," he said.
Ad. Article continues below.
In 2012, Liam Neeson was slated to star as Abraham Lincoln in the Stephen Spielberg film Lincoln.  He eventually declined the role, claiming he was "past his sell date" and had grown too old to play Lincoln. He was later replaced in the role by Daniel Day-Lewis.
Mr Neeson has finished filming two films scheduled for release next year: Silence, directed by Martin Scorsese; and A Monster Calls in which he plays a monster.
When questioned about his recent appearance, Mr Neeson's representative said, "He's never been healthier."
Are you shocked by these new photos of action-movie star Liam Neeson looking so frail?