60-year-old hip hop dancing goes viral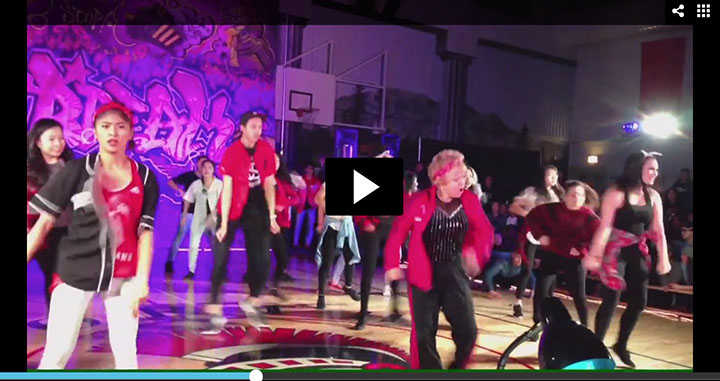 This will put a smile on your face today. A 60-year-old retiring high school teacher is gaining a whole lot of attention on the web this week after TV star Ellen Degeneres featured her rapping in the high school hip hop competition that has become an annual school event she was the founder of, earlier in the year. It sure is inspiring to see her having so much fun.
Ad. Article continues below.
Hip hopping to the tune of 'Uptown Funk', Canadian teacher Shirley Clements, 60 years old, gave the students a retirement dance they will always remember.
Dressed in her ultimate home-girl attire, she and her students get on down.
Ellen's discovery of this video has led to over a million views so far and allowed us all to crack a smile at her fun.
As her students said: "Way to go, Ms Clements! Thanks for being awesome"