20 facts about Love Actually we never knew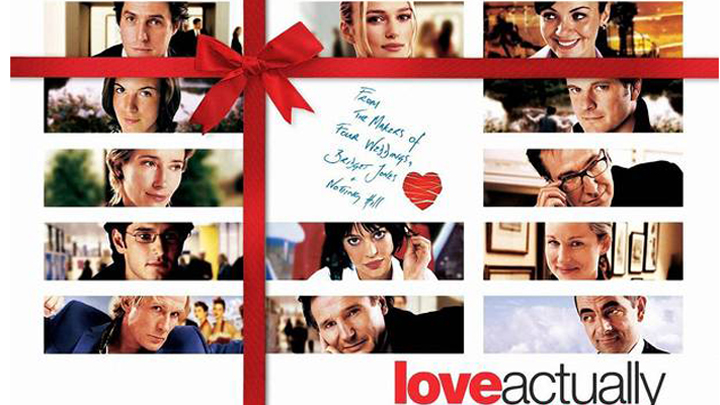 When we asked you recently what movie you loved, one of the most popular answers was Love Actually! This 2003 romcom transcends age, culture and time, meaning we still love it today.
Here's 20 of the most interesting facts you might not have known about the movie.
1. The airport scene was filmed on a hidden camera at Heathrow Airport. In the film's DVD commentary, writer-director Richard Curtis explains that when something special was caught on camera, a crewmember would race out to have its subjects sign a waiver so the moment might be included in Love Actually.
2. Martine McCutcheon's part was written just for her.
Ad. Article continues below.
3. On the film's 10-year anniversary, Nighy told The Daily Beast, "I did a rehearsal reading of the script as a favour to the great casting director, Mary Selway, who had been trying to get me into a film for a long time. I thought it was simply to help her hear the script aloud and to my genuine surprise I was given the job".
4. Laura Linney, Billy Bob Thorton, and Denise Richards received letters asking them to star in the movie. Linney told The Daily Beast she flattered by its contents. "I got a letter in the mail from Richard Curtis saying that he'd been trying to cast this part, and he'd kept saying to his partner, Emma Freud, that he'd been looking for a 'Laura Linney-type,' and she said, 'Why don't you ask Laura Linney?'"
5. Nighy told The Guardian, "We didn't all film together, but we had a big trailer park for all the cast. There were so many famous people in there, we used to talk about being on Liam Neeson Way or Emma Thompson Road or Hugh Grant Avenue. And it was a masterpiece of diplomacy, too; we all had the same size and type of trailer". Linney remembered the place having a warm sense of community.
6. Emma Thompson shot her crying scene 12 times – the scene where she realises her husband is unfaithful. Curtis recalled, "We decided to do it like how Mike Newell did it in Four Weddings—I shot in medium-wide, and didn't move the camera. We just let it happen, and Emma walked into the room 12 times in a row and sobbed. It was an amazing feat of acting".
7. It was originally intended for Sarah and Karl's love story to fizzle out after the phone call from her brother. However, when Love Actually was screened to test audiences, the feedback begged for a better ending. So Curtis created an extra scene in reshoots that made it unmistakable Sarah and Karl would not end up together.
Ad. Article continues below.
8. Knowing about Billy Bob Thornton's unique fear of antique furniture, Hugh Grant would sometimes flash a piece of antique furniture in front of him just before the cameras rolled, and watch him get highly irritated.
9. The lake that Lucia Moniz (Aurelia) and Colin Firth (Jamie) are "swimming" in was only a foot and a half deep so they had to kneel down and pretend to be in deeper water.
10. "Christmas is All Around," the tacky joke theme song at the heart of the film sung by Billy Mack (Bill Nighy), was actually released in Britain in hopes that it would be "Number 1 for Christmas 2003".
11. The word "actually" is spoken 22 times throughout the movie.
12. The character of ageing rocker Billy Mack, played by Bill Nighy, was an amalgam of Bob Dylan, John Lennon, and John McEnroe.
Ad. Article continues below.
13. Since the movie was shot one year after 9/11, the entire crew had a moment of silence before shooting the wedding chapel scene, since the chapel was very close to the American Embassy.
14. According to Richard Curtis they had to put Emma Thompson in a "fat suit" to make her appear heavier because she is actually a very thin woman.
15. All four leading stars of Sense and Sensibility technically appear in this film, with Grant, Thompson and Rickman playing leading roles, and Kate Winslet appearing in stock footage from Titanic.
16. Richard Curtis and other members of the production had a 45 minute meeting to determine what colour underwear Lucia's character would wear for the lake scene.
17. The school used for the Nativity concert at the end of the film is Elliott School, Putney, South West London and is where Pierce Brosnan went to school until he was 15.
Ad. Article continues below.
18. Although Karen refers to David as her big brother, Emma Thompson is actually 17 months older than Hugh Grant.
Tell us, which is your favourite scene?