10 things you probably didn't know you could do with your smartphone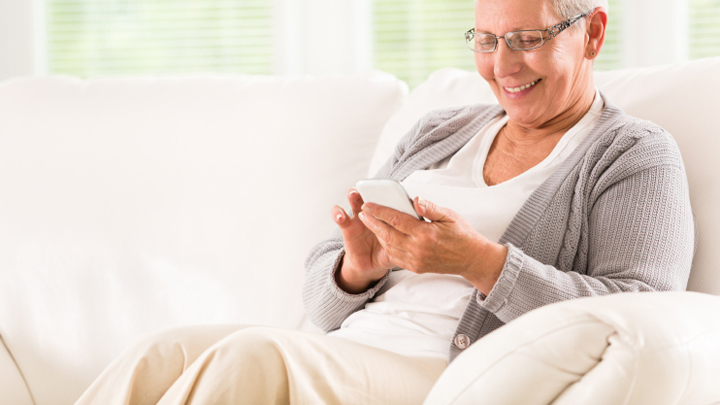 By now, most of us have a smartphone or device that we use every day. It's a stark contrast from 10 years ago when we would only use a phone to call and text message. Now, the possibilities seem endless! But just how endless they are depends on how savvy we are with our phones. And the more you know, the more you can do!
Here's 10 things you probably had no idea you could do with your smartphone:
1. Charge your phone faster in airplane mode
Does your phone take ages to charge? Try changing your phone to airplane mode (in settings) – it'll charge around 10x faster than if you were to leave it in normal phone mode. Note: you will not be able to receive calls or texts in this mode, so change back once it's charged.
Ad. Article continues below.
2. Save time when you're texting
If you want to write text messages faster, you can start by getting out of the habit of writing full stops then spaces. All you need to do to finish a sentence is tap the space bar – it'll add the full stop and space for you.
3. Screen shot
If you see something you like on the internet or on a friend's page, you can take a screenshot. This is basically a photo of whatever is on your screen.
Ad. Article continues below.
iPhone/iPad: Hold the home button down and the on/off button at the top right corner at the same time. The screen shot will be saved in your camera roll.
Android: Hold the down arrow and on/off button at the same time. It will save into your gallery and also appear at the top in your screen notifications
4. Shut down apps to save power
After you leave one app and go into another, the other app will still be running and sucking up your battery. You can quickly shut the apps down until the next time you need them.
Ad. Article continues below.
iPhone/iPad: Double click the home button and swipe up to get out of the apps
Android: Press the 'windows' button, usually next to the home icon on your bottom panel. This will show you your open apps. Swipe right or press the little broom to close them down.
5. Gesture typing
This one is just for Android users (i.e. non-Apple users). If you didn't know, you can 'swipe' across the letters instead of touching them individually. It's called gesture typing or more commonly 'Swype' and allows you to compose messages by dragging your finger from letter to letter. It's great for when you just want to use one hand to text! This video illustrates it for you:
Ad. Article continues below.
6. Voice search
Your phone wants to help you out… it's just waiting for its cue. Click on the microphone icon in Google search (or say "OK Google") and send an email or text (just say, "Text Nick, I'm coming now," or "Call Donna, movie at 5?" and hit send), email yourself a reminder ("Note to self, call Peter"), find out about the weather or traffic ("Do I need an umbrella today?"), track your flights or packages (if you've gotten confirmation emails), or simply ask any research question you'd otherwise type into the search bar.
Ad. Article continues below.
7. Take a photo without needing to press the shoot button
All you need to do to take a photo is press the up or down buttons whilst in the camera app. Some phones also allow you to change the gesture to be 'touch anywhere' on the screen.
8. Use your phone data to put internet on your tablet or computer
If you don't have access to Wi-Fi but need to use your computer or tablet, you can turn your phone into a portable hotspot. The easiest way to think of portable hotspots is as a Wi-Fi signal in your pocket. Just go into Settings > Wireless and networks > Tethering and portable hotspot and set up Mobile Hotspot. Be aware that this internet is all coming from your data plan so you could use up a fair amount if you're surfing for a while on your computer.
Ad. Article continues below.
9. Google Translate
If you're overseas and don't really have time to be typing in a sentence then Google Translate app is going to be a life saver. The newest version uses your camera to translate in real time. This video shows you how:
Ad. Article continues below.
10. Turn on Caps Lock
If you need to type in capital letters, it can seem impossible to figure it out. In fact, it's really easy! Simply double tap the shift key (arrow) on the side of the keyboard. And if this doesn't work for you, go to Settings>General>Keyboard and make sure Caps Lock is enabled.
Tell us, which of these tips surprised you? Which will you be using ASAP?