10 things you didn't know about Marilyn Monroe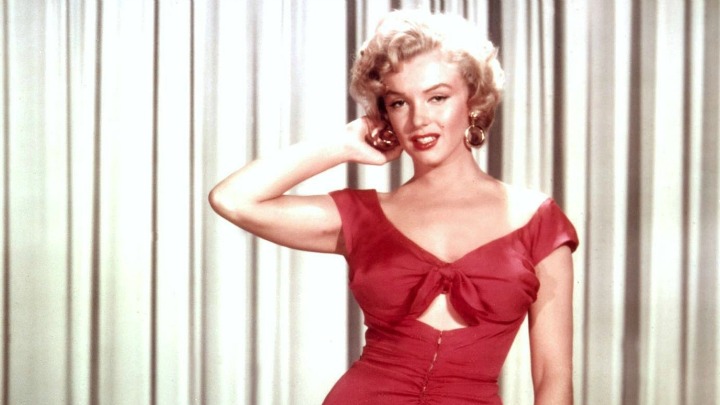 The blonde bombshell with the IQ of a genius, the bookworm who simply couldn't remember her lines, today we celebrate Marilyn Monroe on what would have been her 89th birthday.
Here are ten little-known facts about the troubled actress who redefined femininity in the 1950s and early 60s.
1. Forget diamonds, most of Marilyn's jewellery was just for show. The exceptions were a string of pearls and a diamond ring gifted to her by her second husband, baseball legend Joe DiMaggio.
Ad. Article continues below.
2. Marilyn whitened her skin with hormone cream, which caused the growth of blonde fuzz on her chin. Marilyn didn't want to remove this "peach fuzz" as she believed it gave her face a soft glow on the screen.
3. The star of Gentlemen Prefer Blondes was Truman Capote's first choice to play Holly Golightly in Breakfast at Tiffany's. 
4. Marilyn had an autographed portrait of Albert Einstein inscribed, "To Marilyn, with respect and love, thanks."
Ad. Article continues below.
5. Although she was marketed as a blonde bombshell, Marilyn Monroe was actually a brunette with an IQ of more than 160.
6. The skin tight dress he wore while singing "Happy Birthday Mr President" to JFK sold for more than $1 million dollars in 1999 and the famous white dress that floated up in the movie The Seven Year Itch, sold for $4.6 million in 2011.
7. Marilyn had plastic surgery: in 1950 her agent paid for work on her nose as well as a chin implant.
Ad. Article continues below.
8. During a difficult childhood where she lived with at least 11 foster families, Norma Jean had a stutter, which she overcame with the help of coaches. It returned during the filming of Marilyn's final movie, Something's Got to Give.
Ad. Article continues below.
9. Marilyn was listening to Frank Sinatra when she died in August, 1962, from an overdose of barbiturates.
10. Long before her death, Monroe made Joe DiMaggio promise he would leave flowers on her grave every week if she died. For twenty years, DiMaggio kept that promise and half a dozen roses were delivered to her crypt, three times a week.
And as a bonus…
11. Marilyn Monroe wore glasses, however spectacles  were considered ugly and nerdy, which went against the carefully crafted image of the star. As a result, Marilyn rarely wore her specs in public.
Tell us, which is your favourite Marilyn Monroe film and why?