10 awesome smart phone apps to download in 2015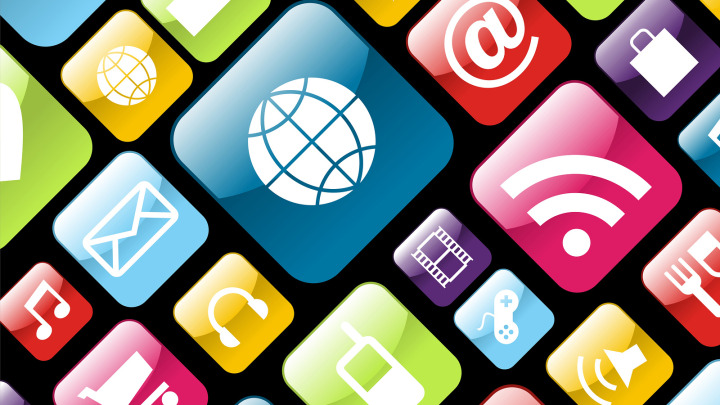 Some of the tasks that those little devices in our pocket can do are really quite incredible. Phones have gone from being big clunky and awkward bricks to smart little blocks in just a couple of decades.
Sometimes though, finding the right application, or the coolest applications, can be hard. Maybe you don't care about what app goes on your phone? That's OK, everyone is different, but if you want to check out some of the newest and useful phone apps to download this year, read on!
1. Circle of Six – free
This unique Android app is for those dangerous situations when you need to quickly (or discreetly) get help from friends or family. Two quick taps sends one of three pre-written text messages to as many as six of your contacts. Great for urgent or emergency situations, or even if you're just a bit lazy. This can be used as a great shortcut to connect with your contacts.
Ad. Article continues below.
2. Mr. Number – free
If you're the type of person that occasionally wants to be left alone, Mr. Number is for you. With this Android app, you can block calls and SMS messages from specific people, code prefixes, and whole area codes. It can also help you fight back against intrusive calls and texts with an easy spam-reporting system.
3. SleepBot – free
Ad. Article continues below.
If you're curious about what goes on while you're snoozing, SleepBot for Android has all the answers. Leave your phone next to you while you sleep and SleepBot will track your movements and any nocturnal noises you make. Next day you can listen to the noises that your phone detected during the night.
Yet SleepBot is more than a mere tracker. It will wake you during the lightest part of your sleep cycle, promising better sleep and more wakeful mornings.
4. BillGuard – free
You can use the BillGuard app to connect your iPhone to your online credit card statements. BillGuard also flags stores and merchants who frequently charge consumers for products or services they've either forgotten about or they didn't know they were requesting. Use BillGuard to safe keep your money and track your consumer habits.
Ad. Article continues below.
5. Gate Guru – free
If you're travelling soon, make sure to pack Gate Guru as well.
This free iPhone app is absolutely packed with reviews about airports around the globe. Food, retail, services, and even the amount of time needed to travel between gates and terminals can be found in this handy little app. If you're wondering around Singapore International and are wondering if you have time to make it the bigger food-court at the end of the terminal before you fly, consult with the guru in your phone.
Ad. Article continues below.
6. Runtastic – free or $4.99
This iPhone app is not just for the runners out there. It's for anyone considering starting up a daily or even weekly cycling, walking, hiking or kayaking routine. Use this app to set out your course, and then let it track you as you perform the exercise. You'll get back data like time, pace, heartbeat and more.
Dedicated runners and fitness enthusiasts would be wise to spend the $4.99 for the full version as it offers a variety of other features, casual users can still receive the basics and then some with the free version.
7. Untappd – free
Ad. Article continues below.
This handy Android and iPhone app lets you record each brew you try along with a rating and tasting notes. No more do you have to awkwardly stare up at the tap list, wondering which you've had before.
The app also has a vibrant community of fellow beer drinkers that can show you delicious discoveries. For the sake of honesty it should be notes that the app does drain the battery fairly quickly, but it's a great application to have on hand when looking for new beers.
8. IOnRoad – free or $4.99 
Do you have an old car that doesn't have the fancy new driver assisted technology? Would you like to experience it without having to pay for an entirely new car?
Ad. Article continues below.
IOnRoad is an augmented driving application for Android, that alerts users when a car in front of you looms too close, and even detects road markings to warn you if you start to drift out of your lane. Some people might find it more distracting than regular driving, but it's one more amazing thing to do with your Android.
9. Timeful – free
This handy iPhone app intelligently helps you find time to do the things you want to do. Timeful asks you to think about new habits you'd want to develop e.g. going to the gym regularly or studying a new language each day.What's refreshing about this app is its incredibly simple and clear interface. Check it out.
Ad. Article continues below.
10. ShopAdvisor – free
What is your favourite app? What do you use it for?