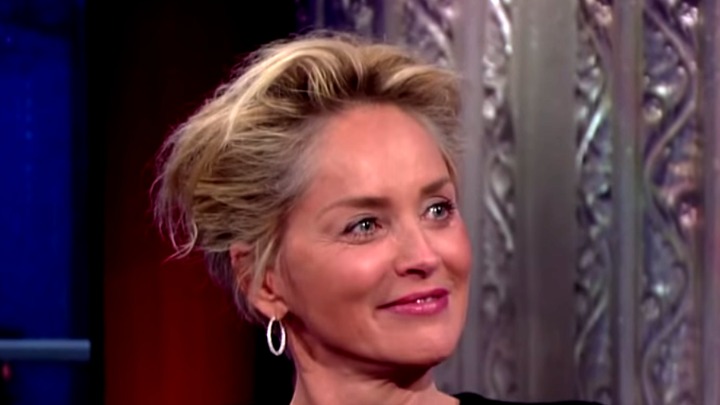 Just two years shy of turning 60, Sharon proves that she still has it!
The 58-year-old actress looked incredibly happy as she stepped out in Beverly Hills with hunky interior designer friend, Douglas Truesdale.
Sharon chose to wear a boho chic ensemble as she headed to a nail salon to get her nails done before heading out with the silver fox, reports Daily Mail.
Sharon styled her spaghetti strap frock which had a multi-coloured embroidered hemline with black leather platform wedge heels and a matching Kate Spade over-the-shoulder handbag.
To complete her ensemble, she added a long beaded cross necklace and a pair of dark movie star shades.
Truesdale, whose work has been featured in The Hollywood Reporter and Home & Garden Television HGTV, strolled arm-in-arm with Sharon.
Sharon was most probably taking a break from her busy schedule as she recently finished shooting on James Franco's film The Masterpiece where she plays Iris Burton in the comedy-drama alongside an all-star lineup including Seth Rogen, Josh Hutcherson, Hannibal Buress and Zac Efron. The film is set for release in fall 2016.
One can argue that Sharon is lucky to have a lot of money to maintain her beauty but in the end, the best asset she's displayed was her smile.
What do you think of Sharon's laid back style?
Comments