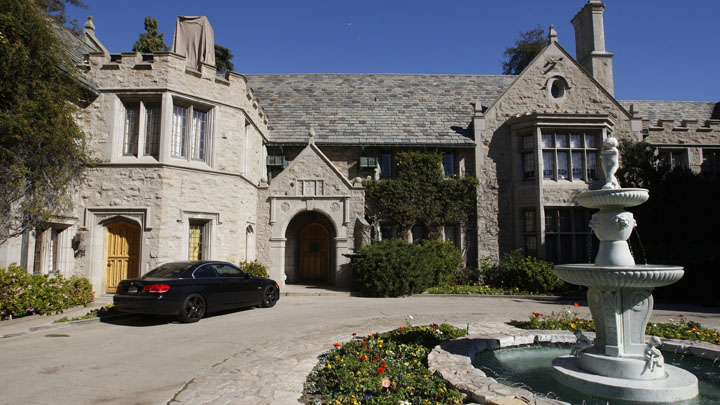 If you have a spare $200 million to share, we have the perfect opportunity for you! A six-acre historic mansion is for sale in Los Angeles Holmby Hills, featuring a wine cellar, cinema and game roo, zoo facilities, aviary buildings, a koi pond, orchard, tennis and basketball courts, a swimming pool and a waterfall.
Due to the state of repair, some say the mansion will actually sell for far less, so if you're keen – make an offer today.
There is one catch, however. The current owner of the house must be allowed to remain there until the day he dies. And that owner is this guy.
Hugh Hefner's Playboy Mansion is up for sale, and Playboy Enterprises is hoping to secure $200 million for the crumbling home, which may need to be torn down it is in such a state of disrepair, TMZ reports.
The unusual caveat means that any buyer would have to agree to the erstwhile playboy remaining at the Mansion until he dies via a "life estate" clause.
News Limited reports that potential buyers are invited to tour the property, however the master bedroom is off-limits.
Hugh Hefner is 89 and looking frail, and piece by piece his empire is falling apart. The magazine has reportedly decided to stop running pictures of naked women, and now the mansion is for sale.
A similar lot sold recently for $60 million.
Do you think it's a good thing that Hugh Hefner will be allowed to stay in his beloved mansion?
Comments