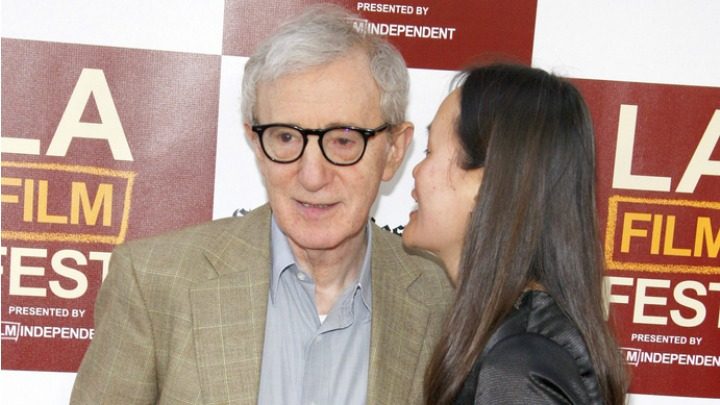 It was the relationship that shocked the world and now Woody Allen has opened up about his 20-year marriage to his former adopted daughter Soon-Yi Previn.
Allen met Previn with he and ex-wife Mia Farrow adopted her has a young girl.
After Farrow and Allen divorced, he struck up a relationship with Previn, which caused headlines around the world and left Farrow completely shocked.
Despite all the backlash though, Allen says he is "immune" to the criticism.
"I worked right through that, undiminished," he told The Hollywood Reporter. "Made films all through those years and at the same rate I was making them. I'm good that way. I am very disciplined and very monomaniacal and compartmentalized."
He said that Previn is "one of the great experiences of my life."
"She's given me a lot of pleasure," he says.
"I adore her, and she's given me a wonderful life. We've been married 20 years. And we were together for a few years before that. And she has given me the great years of my life, personally.
"She's a great companion and a great wife. She has given me a stable and wonderful home life".
He says he also helped improve Previn's life, taking credit for her education and success.
"I've been able to really make her life better. I provided her with enormous opportunities, and she has sparked to them. She's educated herself and has tons of friends and children and got a college degree and went to graduate school, and she has traveled all over with me now.
"She's very sophisticated and has been to all the great capitals of Europe. She has just become a different person. So the contributions I've made to her life have given me more pleasure than all my films."
While Allen has many supporters, there are still some who say his relationship with Previn is wrong.
"This whole thing is just too weird," said one sceptical commenter.
"I still don't understand how you can go from a father-daughter to a husband-wife situations and think it's OK," said another.
What are your thoughts?
Do you think love conquers all in this situation? Or, is it wrong for this kind of relationship to develop?
Comments