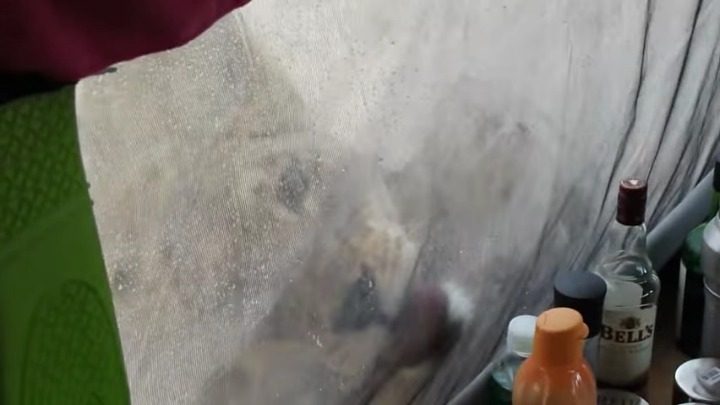 A woman received the fright of her life when she woke up on a camping trip to find a lion licking water off her tent.
Francie Lubbe and her husband were camping in Kgalagadi Transfrontier Park in Botswana when they heard a peculiar noise outside their tent.
The soon realised that the sound was in fact coming from a female lion who was trying to quench her thirst with the dew drops on tent's mesh.
Soon enough another two lions approched and also started licking the wall of the tent.
Francie and her husband somehow managed to stay calm and captured the whole thing on camera.
The lions were seemingly oblivious to the two humans standing only inches away from them and were more intersted in the water than anything else.
Francie shared the video of the special moment on her Facebook page.
"What a privilege," she wrote.
"It rained during the night and three lionesses are licking the water from the tent. It was special."
The Kgalagadi Transfrontier Park covers a massive 3.6 million hectares and is home to all kinds of wild animals.
Tourists are allowed to visit and take guided safari tours with highly trained guides.
However, interactions like this would never be allowed due to the high level of danger.
As far as Francie is concerned however, this was just a beautiful moment she feels privileged to have experienced.
How would you react in this situation? Have you ever been on safari?
Comments