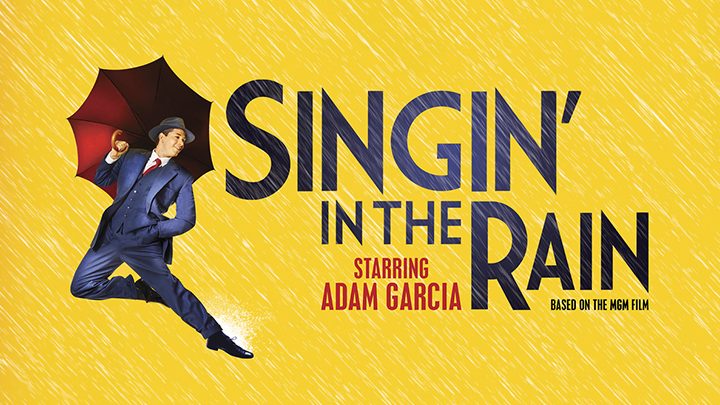 Who among us doesn't adore Singin' in the Rain? 64 years on, the classic movie is as fun and breathlessly exciting as ever.
Now that sheer joy has been adapted to the stage, and the results could not be more spectacular.
Thank you for the many wonderful entries. This competition has now closed, but there are plenty of chances to score tickets to this amazing production. Please click here to learn more about Singin' In The Rain.
Making a splash from the moment it premiered, Singin' in the Rain is now playing Melbourne, and will then delight audiences in Sydney, Brisbane, Adelaide and Perth.
This incredible production is packed full of the charm, romance, comedy and Tinseltown glamour of one of the world's best-loved movies.  It tells the story of the first Hollywood musical, when the silver screen found its voice and left silent movies – and some of its stars – behind.
As well as glorious songs including Good Morning, Make 'em Laugh, Moses Supposes and the classic Singin' in the Rain, the movie's choreography is brought to life, and with the help of 12,000 litres of water, the audience can enjoy one of the most iconic dance routines live on stage.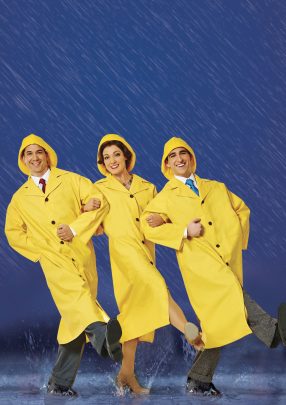 The sensational ADAM GARCIA lights up the stage in the role made famous by Gene Kelly in the glorious musical movie Singin' in the Rain.  Twice nominated for Olivier Awards, he leads a powerhouse cast of hot Australian talent, including GRETEL SCARLETT, JACK CHAMBERS and ERIKA HEYNATZ.  They are joined by leading lights of the Australian stage, MIKE BISHOP, ROBYN ARTHUR and RODNEY DOBSON. 
With its joyous story and sumptuous set design and costumes, Singin' in the Rain showers you with everything you could wish for in a hit musical!
Show Dates
Melbourne – Now playing until 3 July 2016
Sydney – From 7 July, 2016
Brisbane – From 22 September, 2016
Adelaide – From 1 December, 2016
Perth – From 29 December, 2016
Click here to learn more about Singin' In The Rain.
Comments