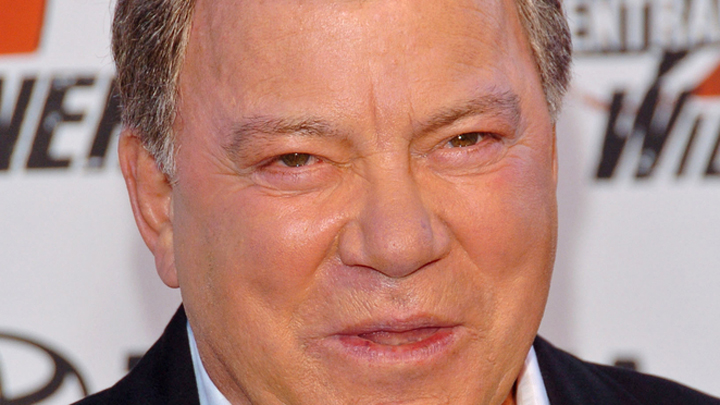 William Shatner is often jovial and funny, but behind the scenes, the actor and comedian has been grieving over the loss of his wife. He recently spoke about how he dealt with it – with comfort from a friend.
It was one of the most painful experiences of his life. Back in 1999, the 84-year-old came home to find his wife Nerine naked and unconscious in their pool. She had hit her head as she dove in, something that rocks William to this day.
A post-mortem later revealed she had blood-alcohol level of 0.28 percent when she went into the pool at the Studio City mansion, which is three times the legal alcohol limit for drivers. Traces of the sedative drug Valium were also found in her system, reports the Daily Mail.
They were only married two years, but it was deeply upsetting for the former Star Trek actor, he told SiriusXM host John Fugelsang on a segment called Tell Me Everything.
"I don't understand the agony. I am empathetic to the agony. I am in agony myself, not about drinking … but whatever my agonies are," Shatner said.
He said that his Star Trek costar Leonard Nimoy, who struggled with addiction during his life, helped Shatner try to pick up the pieces after his wife's death.
"Leonard helped me try to understand, Yes, agony belongs to all of us. Agony is party of the soul," said Shatner, 84. "Somebody who hasn't felt agony hasn't lived. Hasn't participated in what life is. But there is a special agony for somebody who wants to give up the addiction and can't. The shame that they must feel. The self-degradation".
"So that's another agony that people who don't (suffer from addiction)… don't feel that shame that makes you want to die.
"When my wife died I felt such agony. My illumination was, "my God, this is what she felt.' I couldn't stand the pain. I felt a pain so intense… that I wanted to die.
"I thought, "OK I get it, that's why people commit suicide." Because the pain overwhelms the desire to live. And most people don't feel that, don't reach bottom that way".
At the time of the accident, William said of Nerine: 'She meant everything to me. Her laughter, her tears and her joy will remain with me the rest of my life'.
William has opened up even more about his wife's death and his relationship with Nimoy in his new book Leonard: My Fifty-Year Friendship with a Remarkable Man, reports People.
Tell us, do you know how William feels? Have you lost someone close to you and been unable to understand their death?
Comments