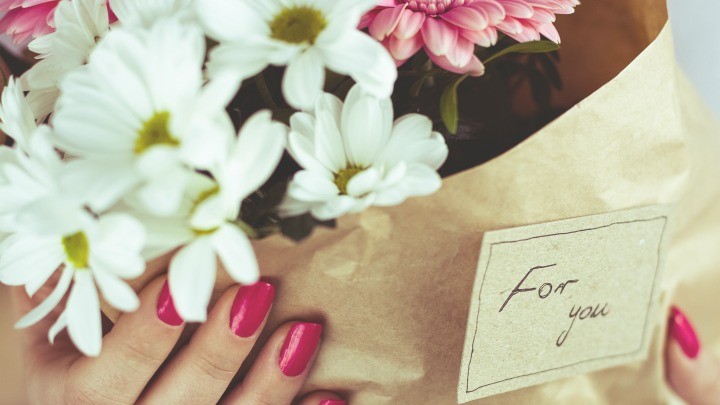 More than 50 years ago Roy Langdon professed his love to his wife, Germaine, in the most heartwarming way — by engraving it on a piece of plasterboard in the couple's Canadian home.
There it stayed, hidden beneath panelling, until the home's new owner Rebecca Churan uncovered it during renovations she was undertaking.
Naturally intrigued about the identity of the couple, which read 'Germain loves Roy xx 1965 March 1st', Churan turned to
Facebook for help
. She was looking for any descendants of the couple in case they wanted to keep the love note as a momento.
The post was first discovered by Langdon's neice, who shared it with her cousin and Langdon's oldest daughter, Claudette Leblanc.
Leblanc immediately recognised her father's handwriting and her mother's name. She contacted Churan and invited her to visit on Easter Sunday, where she would surprise the whole family, including 92-year-old Roy.
"The best thing I have ever seen," Churan told
People
, saying that Langdon was a little confused at first but the look in his eyes when he remembered writing the note was beautiful.
"Once he realised what it was I could see the love in his eyes,'
Churan said
.
Roy and Germaine were married in 1949 and remained inseparable until Germaine passed away in 2006. They had six children.
Tell us about a time when you wrote a special note to a loved one, or had a note written to you?