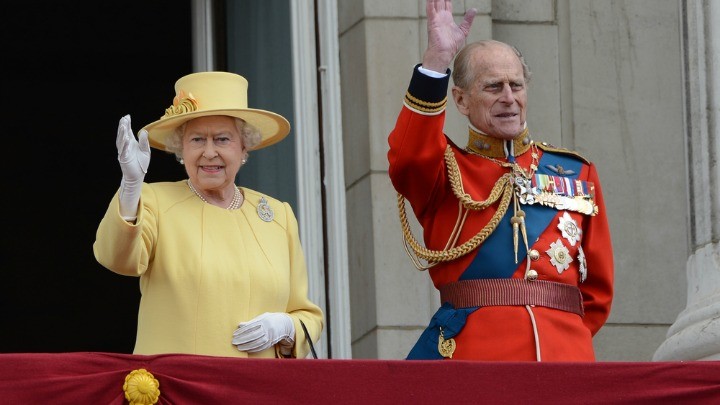 If you look back at all the pictures of Prince Philip and the Queen, you'll notice one thing – they don't hold hands.
But it doesn't mean the prince doesn't know how to make his queen happy. In fact, Prince Philip said the secret behind his long-lasting marriage to the Queen is the fact that he makes her laugh, according to royal biographer Gyles Brandreth.
Brandreth was given "privileged access" to the Queen and Philip for his 2004 book, Portrait of a Marriage, and shared some key moments of his conversations with the royals including praise for the prince for being the "power behind the throne," reports People.
"If we regard the Queen's record-breaking reign as a success – and I think most of us do – Prince Philip is the co-author of that success. The Queen wears the crown, but her husband wears the trousers. He is the power behind the throne – shrewd, steadfast, never-failingly supportive," he shared.
But how come, despite their closeness and all those years together, the royal couple won't ever be seen holding hands?
Brandreth revealed that the reason is simple – because of the "stoic values" of their generation.
He also revealed that Philip admitted he is more of a "pragmatist," while his son Prince Charles is more of a "romantic."
"I once asked Prince Philip about the reported differences between him and his eldest son, Prince Charles," Brandreth wrote. "He acknowledged 'one great difference' between them. 'He's a romantic,' he said, 'and I'm a pragmatist – that means we do see things differently.' He paused before adding, with a shrug, 'And because I don't see things as a romantic would, I'm unfeeling.'"
Like Prince Philip, some people don't show their love in public but can be the most loving partner ever.
Is your partner "pragmatic" like Prince Philip? Do you prefer romance or practicality?
Comments