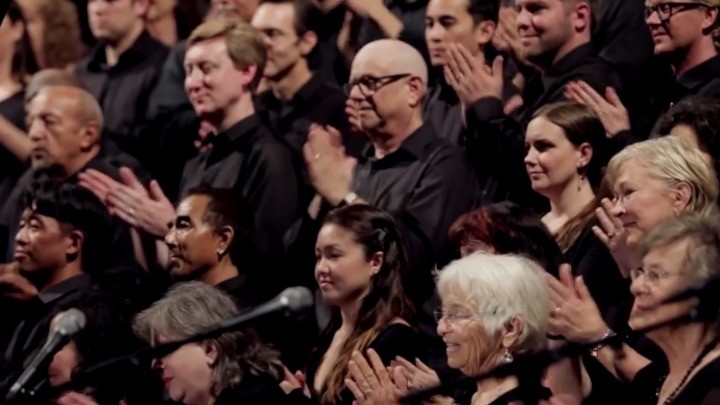 Remember TOTO's 1982 hit 'Africa'? It has always been a favourite tune of many thanks to its uplifting melody and lyrics. But when the Angel City Chorale started rubbing their hands together at the start of this song, the audience realised they were in for a spine-tingling performance. The chorale snapped their fingers one-by-one, tapped on their legs together and delivered a magical intro to  'Africa'.
The 'rain drops' and 'thunder' created an amazing soundscape at the Wilshire United Methodist Church in Los Angeles complementing the story of the song. 'Africa' tells the story of a man who comes to Africa and must make a decision about the girl who comes to see him. He is enamoured with the continent, but must leave if he is going to be with her.
The performance ended with the team singing, "I bless the rains down in Africa. Gonna take some time to do the things we never had". And thunder was heard for one last time before a roaring cheer by the audience.
Their YouTube video has gone viral since their show but if you haven't seen it, check it out…
Have you ever been so touched by a performance before?
Comments