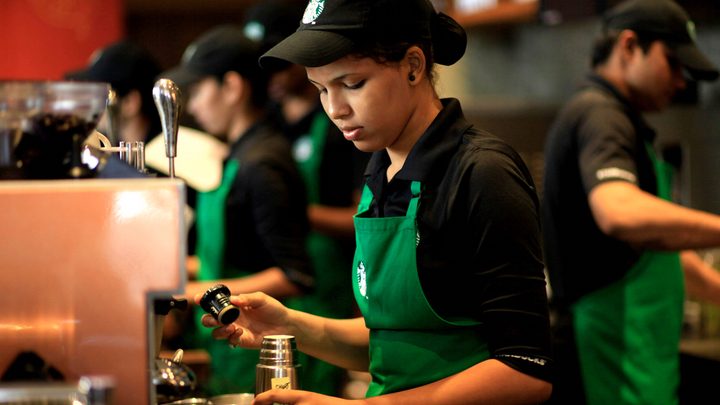 Sometimes you can see a picture of a celebrity and the name is on the tip of your tongue and other times you can think of a name but only just imagine how they look. Then there is the poor barista at a Starbucks that was lucky enough to serve Academy Award-winning actress Helen Hunt and did this:
Ordered my drink @Starbucks Asked the barista if she wanted my name. She winked and said. "We gotcha" #JodieFoster pic.twitter.com/ItjBZoJzP2

— Helen Hunt (@HelenHunt) May 23, 2016
Of course confusing celebrities can happen to everyone including fans as The Bourne Identity star Matt Damon explains:
It can also happen to professional entertainment reporters:
We guess in the end, the barista shouldn't feel that bad. It's a great plug for Starbucks and when the official Starbucks Twitter responded:
@HelenHunt Sorry about that! We hope the drink was still as good as it gets.

— Starbucks Coffee (@Starbucks) May 23, 2016
We'd call that a win.
Are there any celebrities that you confuse? What would you do if you were mistaken for a celebrity?
Comments