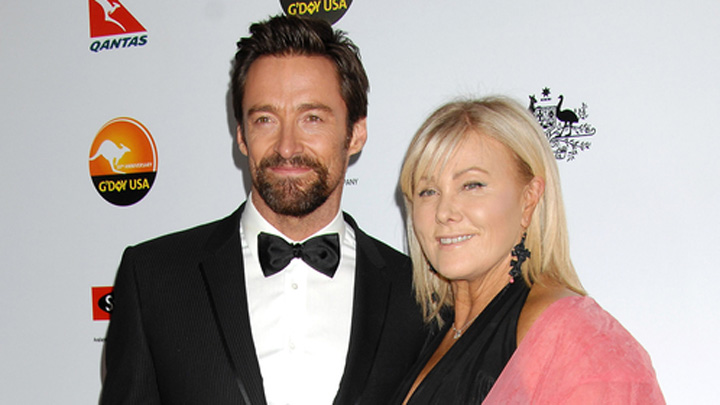 There's many reasons why we love Hugh Jackman, but one of the best reasons is because he has genuine respect and love for his wife, Deborra-Lee Furness. A wonderful advocate and actress in her own right, Deb is truly everything to Hugh, and he made it known on Ellen this week.
The 47-year-old actor gushed over his wife to Ellen DeGeneres, touting that his marriage keeps getting "better and better."
The loved-up pair are about to celebrate 20 years together in April, but Hugh says the marriage is stronger than ever.
Why? "She's the greatest thing that ever happened to me," he said. "I'm kind of really grateful that I met before anything kind of happened because everything that's happened in my career and on screen, off screen we've always done it together".
The Wolverine star also revealed how he met his beautiful wife. "That was my first job, where I met her. She was the star I had this major crush on her. Everyone did," Jackman explained. "The whole crew had a crush on her and I was so embarrassed that I didn't talk to her for about a week."
"I invited her over and about 20 other people, and she said, 'What's the matter, have I annoyed you? You're not talking to me anymore. What have I done wrong?'" he recalled. "I'd had a couple and I said, 'Look I got a crush on you, I'll get over it,'" he said. "And she went, 'Oh really.' And I was like, 'Oh, this is bad.' And she goes, 'Yeah, I got one on you too.' …That was it"!
How lovely is that? Do you have a similar story about how you met your partner? What's the secret to a long marriage?
Comments