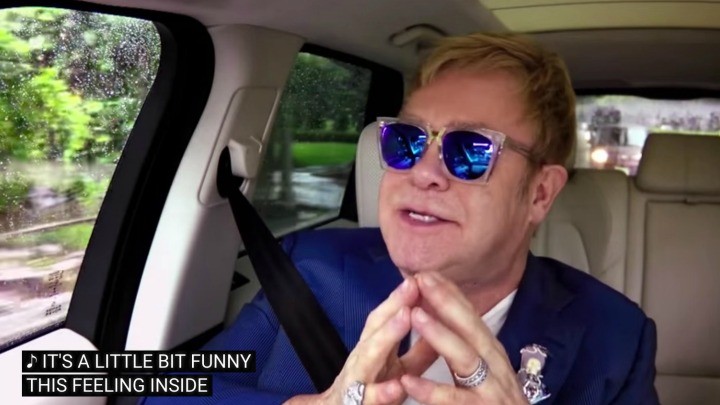 How would you like to have Elton John in your passenger seat for a drive through the city? Which tunes would you put on the radio? What would you ask him?
In a regular segment for The Late Late Show James Corden invited celebrities to carpool with him for a candid interview and a bit of a singalong to the 'radio'.
Last night, while everyone was nursing their Super Bowl hangovers, Corden invited fellow Brit Sir Elton John to carpool with him, and the results are just brilliant.
Elton sings along to Your Song, Tiny Dancer, Crocodile Rock, and Circle of Life, from The Lion King movie, with the megastar donning a lion wig and then opening up about what it's like to be an older father.
He was also happy to talk about songwriting, the biggest tantrum he's ever thrown and more.
Watch the full interview here:
Are you a fan of Elton John? Which song would you like to hear him sing in your car?
Comments