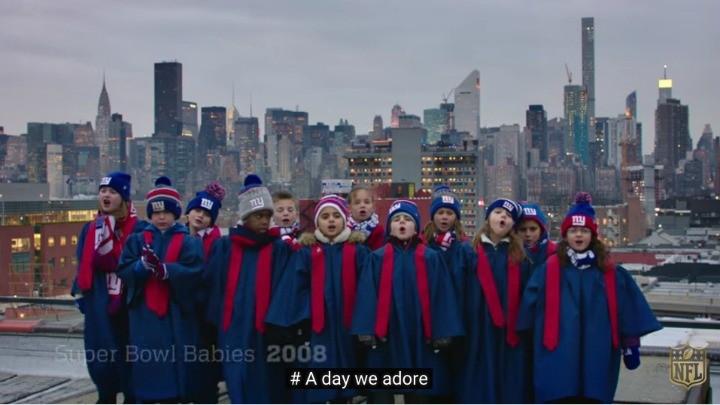 When we think baby boom, we think about the years in which we were born. But huge public events are often followed up by a flurry of births and nowhere is this more obvious than in America, nine months after the Super Bowl.
The NFL rounded up actual "Super Bowl" babies of different ages and recorded this fabulous song, a cover of Seal's hit song Kiss From a Rose. The singer himself makes an appearance and contributes to the vocals, and the end result is just great fun.
Take a look, have a laugh and tell us – were your children conceived on any special holidays?
Comments