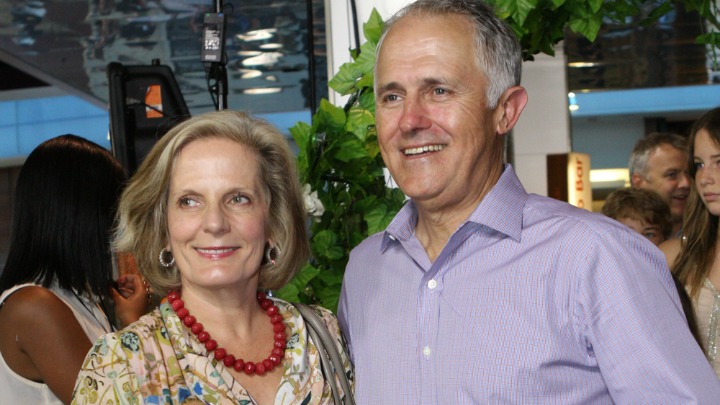 As if it wasn't awkward enough for Malcolm Turnbull to meet the Queen after he so famously led the charge for a republic back in 1999, there was the small matter of his wife's hat.
The usually super-stylish Lucy Turnbull was elegant, demure, possibly even adding an Indigenous touch to her outfit with a patterned top underneath her fitted jacket, but the hat, well… Did it shrink in the wash? Is it a hat or a headband?
Take a look and tell us what you think:
Hat aside, the PM and his wife looked at ease and confident going into the Commonwealth Heads of Government meeting in Malta. Although one can't help wondering what the Queen thought of the man shaking her hand, knowing he accused her favourite Australian PM John Howard of "breaking the nation's hearts" when the referendum failed.
Mr Turnbull wrote a book titled Fighting for the Republic and was the chairman of the Australian Republican Movement. However, he has sworn that the issue of Australia becoming a republic in not on his agenda as prime minister and that he has far more important political issues to focus on.
What do you think of Lucy Turnbull's hat? Is it too "Melbourne Cup" for a meeting with the Queen?
Comments