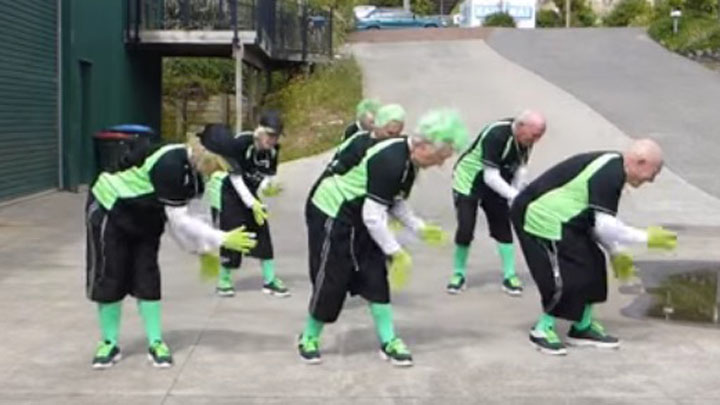 Meet the Hip Op-eration Crew: the world's oldest dance group! This group of 23 seniors hail from Waiheke Island in New Zealand and they seriously love to dance to funky beats.
On their website, the crew say they want to form connections with younger people and change attitudes towards the older generation – and we couldn't be more supportive of them.
The dance crew consists of seven senior citizens aged 71 to 96 years old. The average age is 79 and there are two men and five women in the crew.
One member is legally blind and partially deaf, one member uses a mobility aid, one member is profoundly deaf, two members have had major heart surgery, many have artificial knees and hips, there is a married couple in the group (aged 82 and 84 years old) and all members have arthritis.
They are all neighbours and live on a small island off the East coast of Auckland, New Zealand in the South Pacific (Waiheke Island).
We reckon we need more groups like Hip-Operation to show the world that you might be getting older, but it doesn't mean you have to be old!
Check out their latest rehearsal and tell us: do you love to dance?
Comments