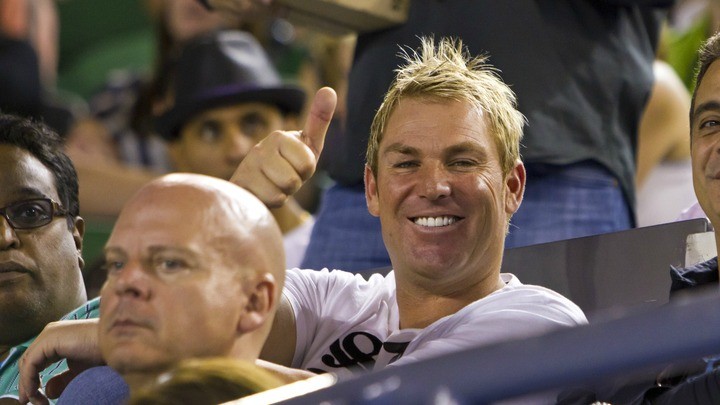 Shane Warne may not be very good at running a charity, but he is a man you can count on in the jungle. At least, that's what TV producers are hoping as rumours about that the former cricketer will be dropped into the jungle for reality TV show 'I'm a celebrity… Get me out of here'.
Apparently, Warnie will be paid an eye watering $2 million to appear in the show.
Peter Ford, showbiz reporter for 3AW Breakfast said, "It is happening."
"He's been playing word games and choosing his words very carefully by saying he 'hadn't signed' anything," said Ford. "There is an agreement in place. He is going to do it. I've heard this from three sources, I find it hard to believe, but the amount is $2 million."
This is well above the reported $60,000 other celebrities were earning on the show, News Limited .
Meanwhile, as Warne faces survival tests, boredom and stomach-turning challenges on the show, The Shane Warne Foundation is fronting up to scrutiny from Victoria's consumer watchdog even since it failed to deliver its annual statement in October last year. Consumer Affairs Victoria is also looking into reports that only 16 cents from each dollar raised actually goes to charity, and the salary of Warne's brother Jason, who is general manager, the ABC reports.
It's not just more money the fast bowler has managed to score, the Daily Mail reports that he has had it written into his contract that he will not eat a spider (this kind of thing happens frequently on this show in the 'tucker challenges'), as he claims to have full-blown arachnophobia.
Contestants are also challenged to eat things like witchetty grubs, raw fish eyes and other insects.
Share your thoughts…
Comments