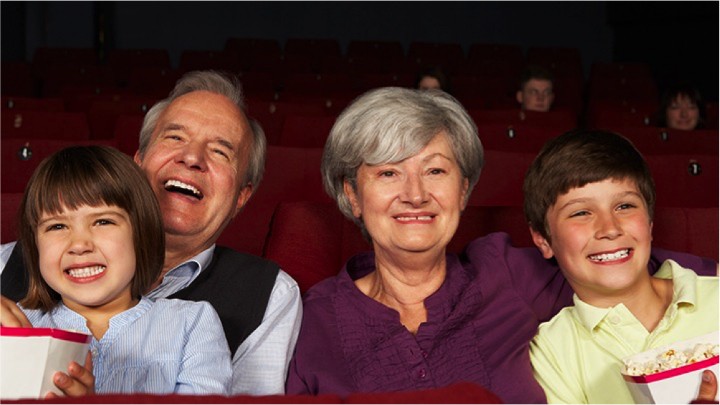 Do you remember the first time you saw a film on the big screen? The sense of awe and excitement? The feeling that you were experiencing something truly special?
There are few better ways to relive that experience than through the eyes of a child – and there's no better time to do it than over the Christmas break.
Event Cinemas are here to ensure you can not only give your grandkids a great time, but do so easily and affordably.
The new family pass will allow two adults and two kids (or one adult and three kids) will allow discounted rates for the following five kids' movies:
Snoopy and Charlie Brown: The Peanuts Movie
The Good Dinosaur
Hotel Transylvania 2
Goosebumps
Alvin and the Chipmunks: The Road Chip

If you're inclined to spoil your grandkids, but less inclined to spend a fortune doing so, this is the perfect opportunity to save.
Click here to learn more about the Event Cinemas Family Pass, and tell us: when was the last time you took a grandchild to a movie?
Comments