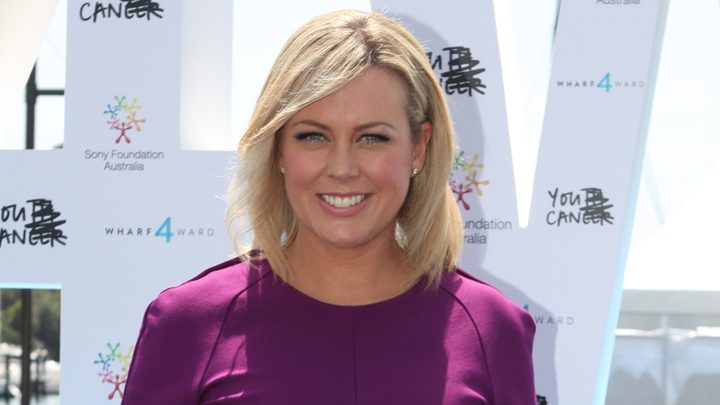 Sunrise host, and avid dog lover, Samantha Armytage took to Instagram in a fiery post after being attacked by a dog Monday afternoon.
The post has since been removed by Samantha from Instagram but an image of the post via the Sydney Morning Herald shares a harrowing tale.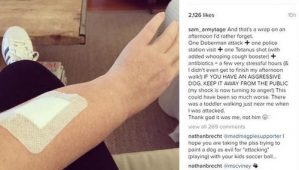 In the post, she states that a Doberman attacked her while she was on her afternoon walk. While she is OK, after getting shots and having the wound dressed, she urged owners of aggressive dogs to keep them away from the public especially since there were small children near her when she was attacked.
While some of her followers were quick to dismiss the attack as an over dramatisation, it has opened the discussion about the pet owner's responsibilities. While some owners may not believe that their pet is a danger, there are signs that your dog is maybe aggressive towards people or other pets.
According to the website doggonesafe, some of the warning signs include regularly growling, guarding their toys or resting area, snapping, aggressive barking that doesn't stop at your command, or if your dog raises it's tail when a guest or child approaches it. If your dog demonstrates any of these traits, you should seek the help of a behaviour specialist as soon as possible.
If you fail to control your pet, and it does attack someone, even if they are not on television, you could be up for thousands of dollars in fines and compensation to the victim, and your dog may be seized or euthanised.
As Armytage stated in her post it "could have been so much worse" and we are all thankful that it wasn't.
Do you think that this is an over dramatisation? How much responsibility should dog owners have?
Comments