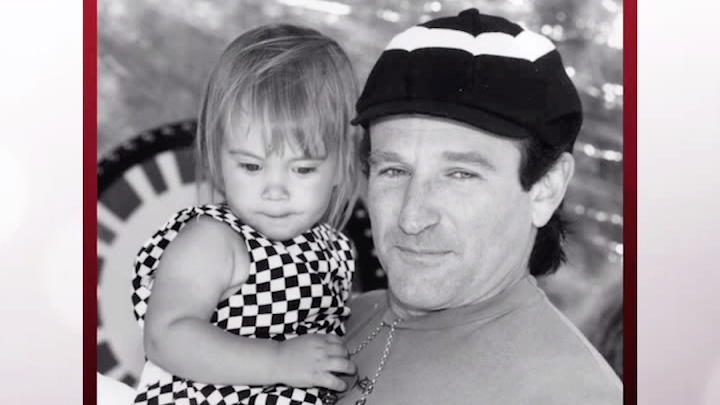 It's been almost two years since the world lost Robin Williams but his daughter Zelda is about to make her big break. Landing the role in a new television series Dead of Summer, Zelda says that it's her father's advice that helps her every day.
"He always said, 'Don't wear your mic pack to the bathroom,',road," she told ET's Katie Krause on the red carpet.
"'Don't do that, ever. If you're mic'd don't go anywhere or say anything that you don't want other people to hear because there's probably, like, 30 people with headsets on listening.'" Zelda told Entertainment Weekly.
It has been a long road for Zelda to get to this point after the tragic suicide of her father. Even that difficult path was made even harder as she was the constant target of Twitter "trolls" that eventually forced her from the social media platform.
All the set backs have made her more prepared to take the world of show biz on. She said "I got to grow up, and I got to find myself before having to find a character that's so different from myself, and that's really helpful. It helps keep me certainly grounded more into reality. I think you can lose it otherwise."
At 26 years old Zelda has a long career to look forward to. Starring in your first television program can be a lot of pressure as her father found out in when he was only a year older than Zelda when he started Mork & Mindy. Zelda is thankful about the time, "I'm grateful that it took such a long time for me to have someone decide to choose me for something like this".
Robin would be so proud of his daughter and we are sure that the advice that he has given her, mic pack related and otherwise, will ensure that another Williams will be on our screens to delight and entertain.
How do you think Robin would feel about Zelda's success? What was your favourite Robin Williams film?
Comments