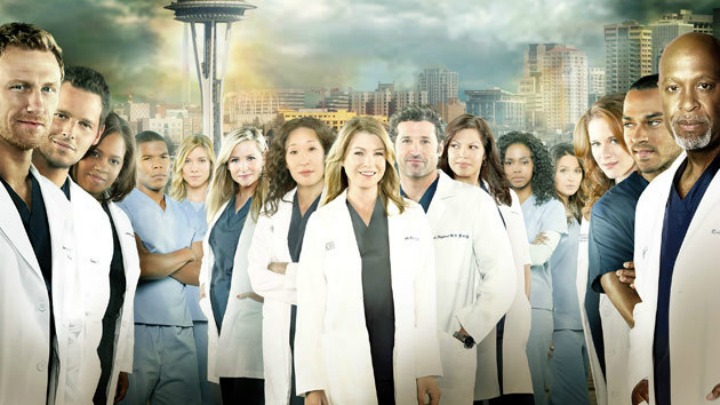 It was a speech about equal rights and a call for the end of police brutality, but Grey's Anatomy star Jesse Williams has fans up in arms following this year's BET Awards.
Accepting the Humanitarian Award, Williams said, "We've been floating this country on credit for centuries, yo, and we're done watching and waiting while this invention called 'whiteness' uses and abuses us, burying black people out of sight and out of mind while extracting our culture, our dollars, our entertainment like oil."
While many in the audience were brought to their feet in support of the passionate actor's words, there are some who believe he should be punished for his remarks, going so far as to start a petition for the actor to be sacked from the popular American medical drama.
"Jesse Williams spewed a racist, hate speech against law enforcement and white people at the BET awards', read a Change.org petition. "If this was a white person making the same speech about an African American, they would have been fired and globally chastised, as they should be, but there [have] been no consequences to Williams' actions."
The petition goes on to compare the actor's speech with comments made by former Grey's Anatomy actor Isaiah Washington who was sacked from the show after the third season for making a homophobic slur towards cast member TR Knight.
The petition has generated a number of signatures however, Williams also has many supporters in his corner, including co-star Ellen Pompeo and the show's creator Shonda Rhimes, citing the actor was inspirational and taking to social media to reflect their respect and admiration for Williams.
In our world of media where entertainers are only interested in promoting themselves @iJesseWilliams is selfless & as refreshing as it gets

— Ellen Pompeo (@EllenPompeo) June 27, 2016
Um, people? Boo don't need a petition. #shondalandrules

— shonda rhimes (@shondarhimes) July 5, 2016
What exactly did Williams say to have devoted fans turn on him? Here's the full speech.
Had to revisit this great speech by Jesse Williams that speaks volumes now more than ever. #AltonSterling https://t.co/uGTZVFPc5J

— Nostalgia 96 (@AnthonyAikenJr) July 6, 2016
Do you think Jesse Williams' speech was hateful or did the actor try to inspire with his words? Tell us about a time you were presented with a passionate speech — what was the topic and when did it happen?
Comments