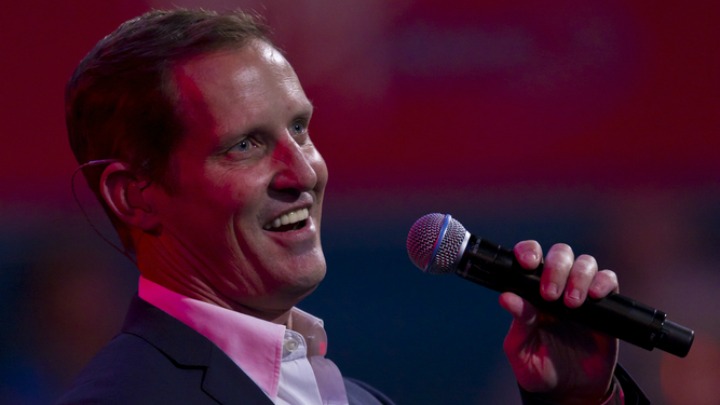 Despite being a television and stage favourite with many, it seems not everyone is a fan of Todd McKenney.
The 'Dancing with the Stars' judge says he has been with the victim of public attacks from haters who were less than happy with him.
Todd was talking to the Sydney Morning Herald when he revealed the struggles he faced when he found fame.
"It sounds weird but the celebrity thing took me a long time to get used to," he said.
"I wasn't ready for that, I didn't think about that … It was tough getting used to everyone having an opinion of you. It took me ages to get comfortable with that.
"When 'Dancing' was big, we had two million viewers on a weekly basis. So it was always the day after the show, when I was flying home. I was captured or captive, I suppose, in the Qantas Club. That's when they all wanted to come and have a go at you."
He said that parents had pushed their kids into saying horrible things to him and that he had been spat on.
"One lady pushed her little 10-year-old kid in front of me and said 'tell him what you think'. She said 'I watch the show because Nikki [Webster] and because of you she's not on it any more, I hate you'… I also got spat at in Hobart!"
That wasn't the worst of it though, with Todd saying in a particularly heated event he was yelled at by a Pauline Hanson voter.
"I went in to the butcher's to buy some meat for the barbie and a little old man just went 'Give Pauline Hanson a fair go, mate' and hurled his bag of sausages at me!
"And I was like, Jesus Christ; it's a ballroom dancing competition … For years people hated my guts!"
Thankfully, Todd seems to be taking it all with good humour and hasn't been too scarred by the instances.
Still though, it must be terrible to have to deal with that kind of abuse!
Are you a fan of Todd McKenney? Do you think people lash out at celebrities too much?
Comments