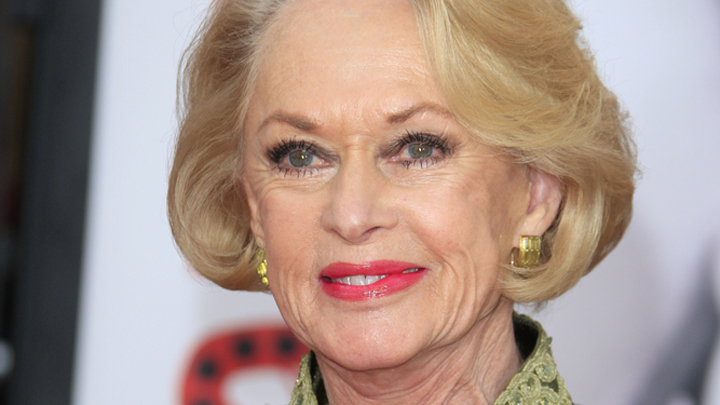 She got her big break in Alfred Hitchcock's The Birds, however legendary actress Tippi Hedren has been shunned by Hollywood producers.
Tippi has only starred in a handful of movies in the last decade – signalling a lull in her decades-long career.
Her granddaughter, Fifty Shades actress Dakota Johnson, has stuck up for her in the latest issue of British Vogue, reports People.
"This industry is f—ing brutal," says Johnson., whose mother is Melanie Griffith.
"Why isn't my mother in movies? She's an extraordinary actress! Why isn't my grandmother in movies?"
"Melanie and Dakota and I never discuss the entertainment business. In fact I spent about three hours with Dakota before she went to New York two months ago. She came out to the preserve, we sat out in my garden and talked, and never mentioned any of the show business stuff".
Just last week, Carrie Fisher, 59, took to Twitter to address the scrutiny over the way she looks compared to her 20-year-old self. "Please stop debating about whether or not I have aged well. Unfortunately it hurts all 3 of my feelings. My body hasn't aged as well as I have. Blow us", she wrote.
Hollywood's ageism and preference for younger actresses, but not necessarily older men, has been addressed by Helen Mirren and Meryl Streep, just to name a few, however it doesn't seem like the directors are getting the message.
Perhaps a younger person highlighting the issue may have more of an effect.
Let us know: Would you like to see older actresses in movies you watch?
Comments