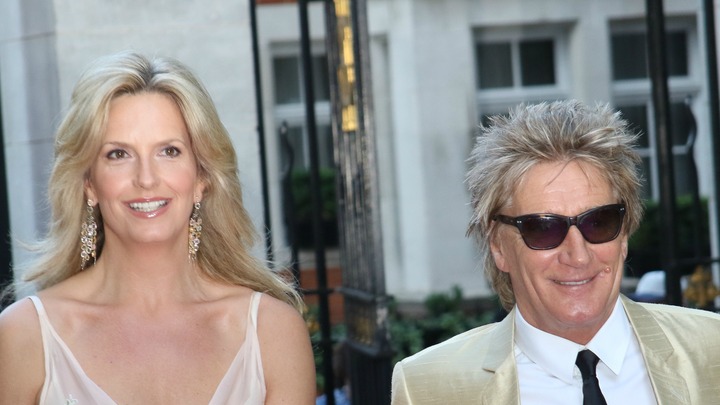 So what would one do the morning after a knighthood?
This is what Rock legend Rod Stewart did – he took a walk with wife Penny Lancaster in London before stopping at a cafe for a drink. So simple, so relaxed in his own skin. And many would agree that one's success is thanks to a patient and an understanding partner. So it's no surprise that Penny gets Rod's undivided attention.
The 71-year-old was awarded the highest honour in the land this week when he was made a Sir in the Queen's Birthday Honours List, reports Mirror.
He picked up the accolade thanks to his services to music – which has spanned 50 years – and charity. The star is famous for songs like Da Ya Think I'm Sexy and Maggie May.
Overjoyed by the news, dad-of-8 Rod promised to "wear it well" – a reference to one of his famous hits.
He said: "I've led a wonderful life and have had a tremendous career thanks to the generous support of the great British public.
"This monumental honour has topped it off and I couldn't ask for anything more.
"I thank Her Majesty and promise to 'wear it well'."
Not wanting to disappoint his fans, he looked sharp in a suit as he was spotted in London.
Sir Rod announced his knighthood live in front of a sellout 27,000 crowd from the stage at Ageas Bowl, saying, "So it's 10.30 and I have the great pleasure of being able to tell you now, in this hour, that your old mate up here has been knighted by Her Majesty The Queen."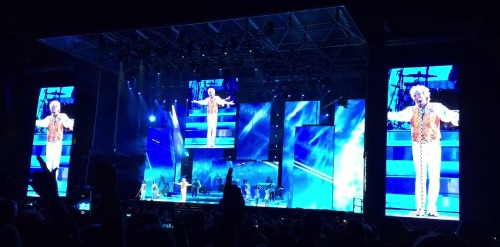 As soon as they heard the announcement, the crowds immediately screamed of joy, as if shaking the entire venue with their roar.
"It's all down to you guys, thank you so much you've made me who I am.
"I had a funny text from Elton (John) today: It said 'Congratulations darling, who would have thought a couple of old tarts from North London would be knighted?'
"Bless all of you, thank you."
Watch this video as Sir Rod Stewart waited right to the end of his live Concert at the Ageas Bowl Southampton to announce his Knighthood in HRH Queen Elizabeth's 90th Birthday Honours.
Are you happy for Sir Rod? What do you think of his style?
Comments