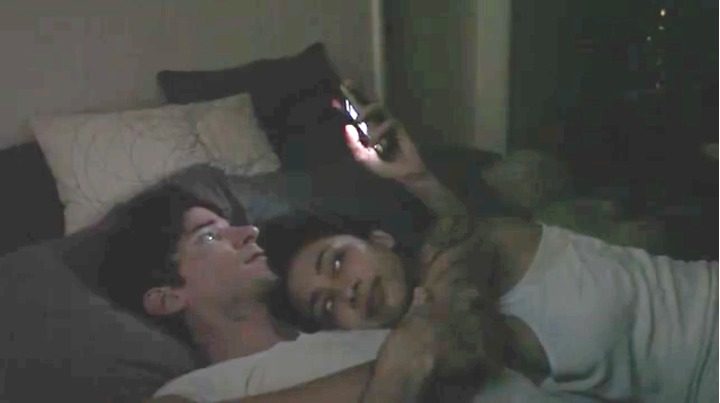 A clever video about young people and their mobile phones has taken the internet by storm after showing just how much they miss out on by being on their phones all the time.
The video centres around a young women and shows highlights from her day as she deals with friends and neighbours who can't seem to look away from their screens.
She goes for a hike to watch the sunrise and is interrupted by a man talking loudly on his phone, oblivious to the beautiful view behind him.
She has coffee with friends, where the whole table spends most of their time looking at their phones instead of talking to each other.
She attends a birthday party where people are more interested in getting the perfect photo than they are in focussing on the birthday boy and celebrating his day.
It finishes with a shot of her lying in bed with her boyfriend who she is trying to cuddle up to.
Unfortunately, he would rather look at his phone than the lovely woman right next to him!
The video has been shared thousands of times since it was uploaded and has shocked many young people who say they didn't even realise how often they were doing the same things shown in the video.
"Everyone is too busy viewing the world and special moments through a screen. It's so sad. I'm going to make a conscious effort to put my phone down. I want to see the world through my eyes only," wrote one commenter.
"Can you say new type of addiction?!? I find myself having to resist the urge to pull out my phone," said another.
While baby-boomers got to spend their youth enjoying everything around them without the distractions – and some would say addictions – of a smartphone, today's young generation seem to be missing out on the world around them as they live through the screen instead.
Many people are sharing this video saying they hope it will give others the wake up call they need!
Take a look and tell us what you think.
Do you think people spend too much time on their phones? Are they missing out on the real world?
Comments