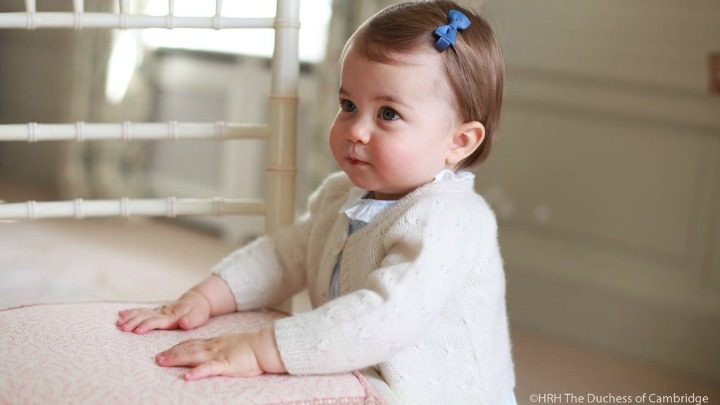 Princess Charlotte is celebrating her first birthday and has received so many gifts as well as well wishes from around the world.
When she was born, here's what the Australian Government gave her — a cot blanket made from Tasmanian merino wool sourced from Launceston's renowned Waverley Woollen Mills. 
The beautiful blanket, a gift from the Australian Government, is embroidered with the Australian floral emblem, the wattle, by members of the ACT Embroiderers' Guild. Her present included a donation of AUS$10,000 to the Healesville Sanctuary to support work being done for the Mountain Pygmy-possum (Burramys parvus).

They say that it's all about the thought and that the best gifts can't be bought.
But some people can't help but to compare some of the gifts that have been offered to Princess Charlotte since her birth from different nations.
One of the most lavish presents Charlotte reportedly received for her birth was this handcrafted white gold rattle set with an astounding 622 gemstones.
Set with blue sapphires, rubies and diamonds, most notably to form the Union Jack, the national flag of the United Kingdom, the rattle is estimated to be worth  $57,000.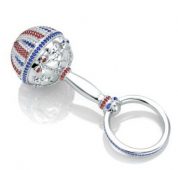 UK-based The Natural Sapphire Company claims to have gifted Charlotte with the lavish toy but Kensington Palace were unable to confirm whether it had been received by Prince William and Kate. Apparently, as a general rule, gifts from commercial companies were not accepted.
Besides this gold rattle, here's a list of gifts presented from world leaders, from New Zealand to Bhutan.
1. A Wellington Rugby snowsuit and sleep suit from New Zealand Rugby.
2. A snowsuit, a book, $100,000 donation to Immunize Canada from the The Prime Minister of Canada.
3. A copy of Hans Christian Anderson's Fairy Tales from the British Prime Minister David Cameron
4. A selection of teddy bears, baby blankets and bootees, all made from Stansborough wool from The Prime Minister of New Zealand.
5. A set of silk figurines, depicting the traditional Chinese story, 'Dream of the Red Chamber' from the People's Republic of China
6. A silver rattle from the President of Mexico and Señora Angélica Rivera.
7. A children's rocking chair,  baby blanket, a jigsaw and a 'Bo' teddy from The President and the First Lady of the USA.
8. A coat by Their Majesty The King and Queen of Bhutan.
Do you think our gift was too simple compared to the other nations? Or is it the thought that really counts?
Comments