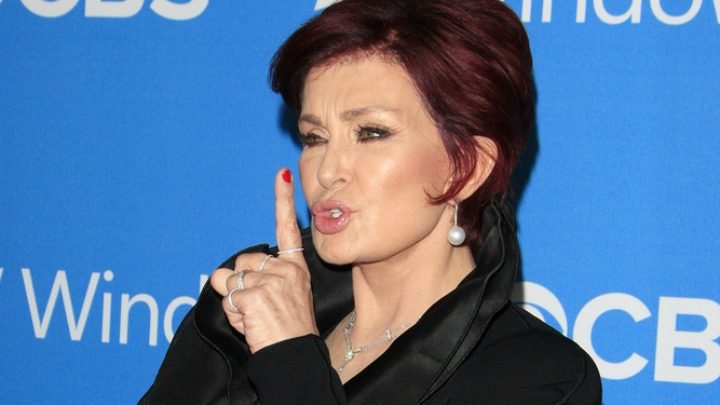 When Sharon Osbourne arrived at the Old Trafford cricket ground in a biker chic ensemble, she turned heads.
Not because of her choice of outfit, but rather her visibly younger appearance.
Sharon has spoken openly in the past about having plastic surgery, admitting to having had a facelift, tummy tuck and breast lift and other procedures, but this time she has kept mum about it.
There regular person might only be able to speculate but Dr Benji Dhillon, Aesthetic Surgeon at Phi Clinic, said: "If she hasn't had surgery, which may have been a face and neck lift, it is likely she has had some non-invasive treatment to tighten her neck and lift her face."
"This may have been with Ultherapy. In addition her cheeks, under eye hollows and lines around her mouth and nose seem to not be very visible, possibly reflecting that she has had some well placed dermal fillers to gently fill out areas where she has lost volume with age.
Ultherapy is a non-invasive treatment used to lift and tighten loose skin on areas such as the eyebrows, jawline, and jowls, as well as improve wrinkles on the chest. It uses ultrasound energy to heat targeted tissue under the surface of the skin, triggering the natural production of collagen. Some people might see an immediate effect after their treatment, most real results appear over two to three months as the collagen gradually improves skin's tone and elasticity.
"Lastly the lines around her eyes and on her forehead are not very visible, indicating that she may have had some Botox to soften these lines," said Dr Dhillon as quoted by Daily Mail.
In 2012 she admitted she wouldn't be having any more work done after recovering from colon cancer and undergoing a double mastectomy.
Speaking on US chat show The Talk at the time, Sharon said: 'No more, because I have been looking at pictures of myself recently since I started to lose weight.
"And in a lot of shots, my face looks plastic and at certain angles I was like, '"Oh, dear. Oh, I should never have done that. Oh, that's a bad one." So I'm like, 'No more. No more abuse."
Just how much has surgery cost Sharon? She previously admitted to having spent £120,000 on plastic surgery which included a gastric band – causing her to lose over 100lb – a full facelift, a tummy tuck, an eye lift, abdominoplasty and Botox.
To take her new look for a spin, Sharon kept her outfit youthful with a biker jacket which she accessorised with a thick gold bracelet, adding a bling factor to her ensemble.
What do you think of Sharon's new fresh look?
Comments