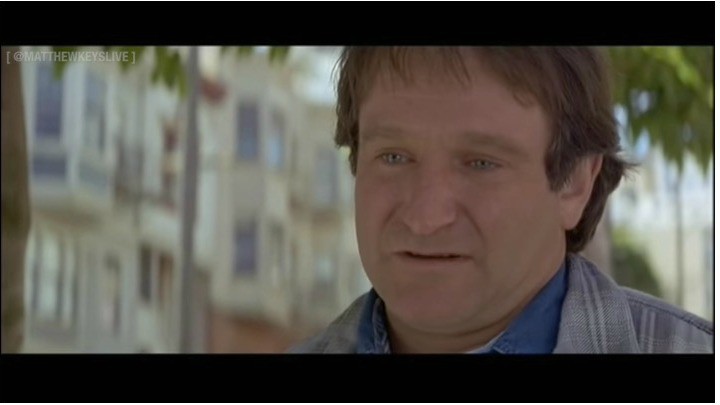 Do you remember the film Mrs Doubtfire? It was clever and funny, arguably one of Robin Williams' greatest roles.
However, new footage has been released that show the film was originally written with some powerful, emotional overtones.
These two deleted scenes are absolutely heartbreaking, all the more so because they skirt so close to the tragedy of Williams' own life, which ended far too soon when he took his own life in August 2014.
In the first scene, Williams' character ruins his daughter's spelling bee competition. Afterwards, she asks him why he can't just pretend he and his estranged wife, played by Sally Field, are happily married.
"Life's more real and wonderful than [acting all day]," Williams says. "Acting … it's nice but it's a job."
The second scene is even more devastating: an argument between husband and wife that ends in the worst possible way.
Watch the scenes here:
Do you find this difficult to watch? What is your favourite memory of the late, great Robin Williams?
Comments