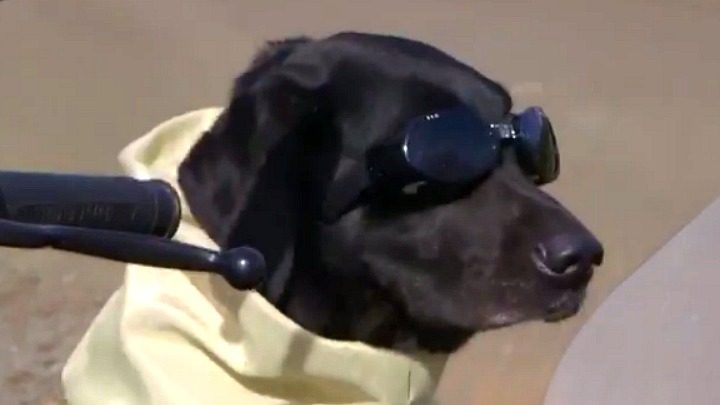 This is way too cute not to share with you – a motorcycling labrador complete with a custom Kevlar bike suit and goggles!
Steve Hawley, the human, loves riding his bike with his labrador friend, Renee, in the side car.
"I really like biking, I like being out in the country on my bike, but I also like being out in the country with my dog," said Steve. He wanted to share his passion with Renee but also make sure that she is safe.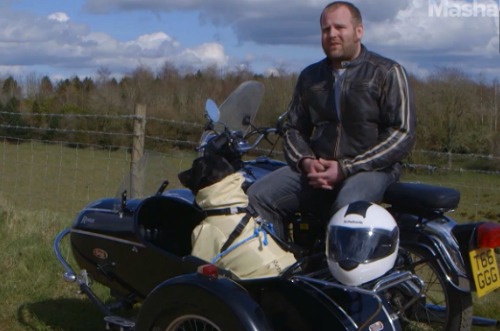 "She's my best friend and I don't want any harm to come to her. So it was my responsibility because she can't do it herself obviously, to find the most protective outfits I could," he explained.
"The chances of her serious damage and me losing my best friend – i didn't want that to happen. So that's when I thought Kevlar would be a good idea any eventuality, she would be protected." said Steve.
So he had the coat commissioned after struggling to find the suit that offered the same protection. Kevlar is ultra-tough synthetic material which is bullet proof.
So there you have it, Renee, the motorcycling labrador now has the world's first four-legged Kevlar bike suit. How lucky!
Watch the pair in action…
What do you think of Steve's effort in making his friend safe? Would you do the same if you could?
Comments