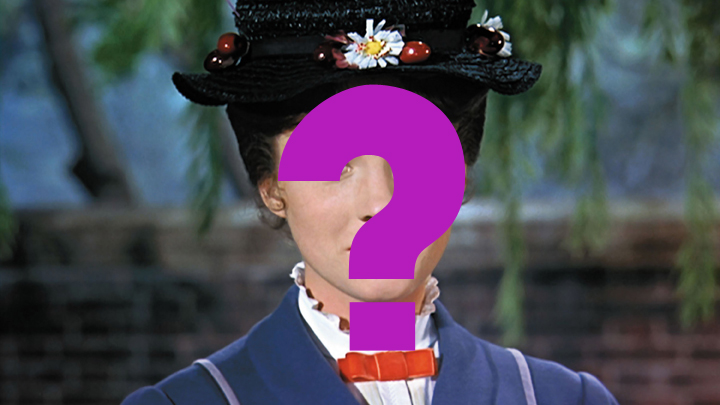 Many of us grew up watching Mary Poppins on our screens, and it's a fond memory we've shared with our children and grandchildren. So could a remake ever do the story justice?
Well, it's going ahead regardless, and there's one actress hotly tipped to play the coveted role of Mary Poppins: Emily Blunt.
You may have seen the 32-year-old in some films lately – she starred in Sicario, The Devil Wears Prada, and Edge of Tomorrow. The British actress is reported to be close to signing on as the loveable nanny in a Disney remake.

Emily with her husband John
The only thing perhaps delaying Emily's acceptance of the role is she has just announced she is pregnant with her second child to husband and fellow actor, John Krasinski.
As we all well know, the part of Mary Poppins was made famous when fellow Briton Dame Julie Andrews, now 80, made her feature film debut in the original at the age of 29 years old and won her first Academy Award as a nanny who comes to London to work for a banker's unhappy family, while Dick Van Dyke, now 90, played her closest friend and jack-of-all-trades, Bert.
Sky News reports Emily has met with the Walt Disney Company to discuss the project, as she is friends with the director and producers John DeLuca and Marc Plat.
Director Rob Marshall said of the film, "It is not a new 'Mary Poppins'. P.L. Travers wrote eight books all together. They worked from the first book, and we are working from the other books, not touching the iconic brilliance of 'Mary Poppins'.
"This is an extension. I'm a huge fan of the original, and I'm a very good friend of Julie Andrews, and I hold it in such awe. There is all this new material – it was the 'Harry Potter' of its time – and they were never turned into anything further than that adventure".
The director also hinted he'd like to involved Julie in the project.
He said: 'She is a very dear friend, and if she could be involved in some way, it would be very special. I know she is very happy that we're doing it and, after 50 years, feels that it is time".
Tell us, do you think Emily Blunt would make a good Mary Poppins?
Comments