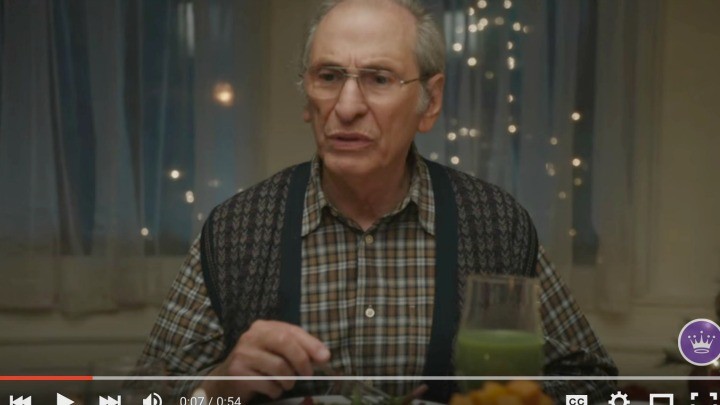 How would you react if you sat down with your daughter and her family to a beautiful Christmas dinner of… tofu and seaweed?
The look on this grandfather's face when he realises there is no ham on the table is absolutely priceless and speaks volumes about the many phases and whims parents have to endure, even when their kids are long grown up!
Surprisingly, this ad is by Hallmark, maker of sappy cards and, usually, equally sappy commercials, but they have pushed the envelope (do you like what we did there?) this year, to make their Christmas ads a little less vanilla.
Some of their other ads include an OCD mum "letting" her children decorate the Christmas tree (while she secretly rearranges them all), a pair of overbearing new parents who think Christmas revolves around their child, and a typical family portrait in which great-grandma has to shout at everyone to smile.
Take a look here and tell us, how would you react to a vegan Christmas dinner? 
Comments