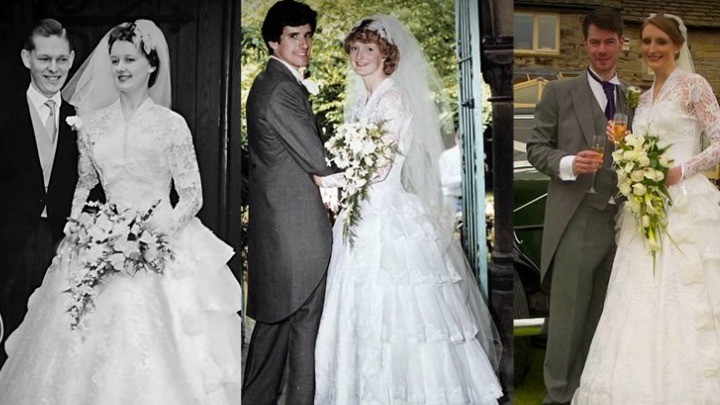 Family traditions can be handed down from generation to generation, but they have to start somewhere – as this beautiful story tells us.
Sarah explains how she came to share the same wedding day and dress as her mother and grandmother:
"Jonathan, my husband, often says that I'm like my mum and granny. We're all very close-knit and house-proud, keeping generations-old family traditions alive in a modern world.
"So when Jon and I planned our wedding, we chose the same date as my mum's and granny's weddings.
"The family thought it was a lovely idea and full of sentiment. After we announced our engagement, mum mentioned she had kept granny's vintage wedding dress, which she had also worn at her own wedding. She brought it down for me to look at, with no obligation to wear it if I didn't want to. I decided at least to try it on to see how well it fit and if there were any alterations needed. As soon as I put it on and held the veil onto the back of my head, I knew that I wouldn't be trying on any other dresses. It fit perfectly, and mum looked so happy when she saw me in it.
"I was sure the dress would bring me a lifelong and happy marriage, like my grandmother and my mother before me."
Sarah wore the dress, much to the delight of her mother and grandmother, and a new family tradition was born.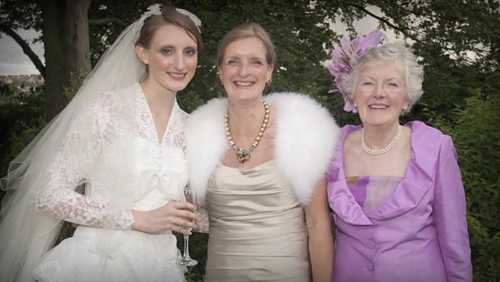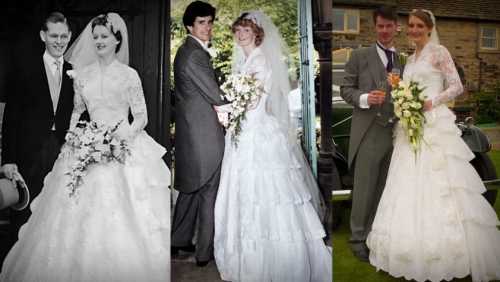 What did you do with your wedding dress – keep it or pass it on? Do you have any family traditions?
Comments